"Crime. Is NOT PRESENT" wrote that On December 24 in Nikolaev in the building of the zernotorgovy company "Prometheus — Agro" located on Potemkinskaya Street, there was a fire. The fire area made 500 square meters. Fire destroyed overlapping beams, the roof and rooms of the second floor is partially damaged.
The official reasons of ignition of GU Ministry of Emergency Situations of Ukraine in the Nikolaev area didn't publish. And here the president of the zernotorgovy company "Prometheus — Agro" Raphael Goroyan on the press - conferences declared that there is an expert opinion in which it is said that it there was an arson.
But anyway, seemingly, this fire not really upset mister Goroyan. This room at the time of ignition was empty - several days before office "Prometheus - Agro" moved to other building.
As it was succeeded to learn, the burned-down building was insured, but according to the lawyer R. Goroyan Radiki Belashovoy, all the same "Prometheus - Agro" won't receive an insurance. She refused to explain the reasons.
The burned-down structure is more than 200 years old and it isn't subject to restoration. Therefore this building began to sort at full speed. Already managed to sort a roof and part of the second floor.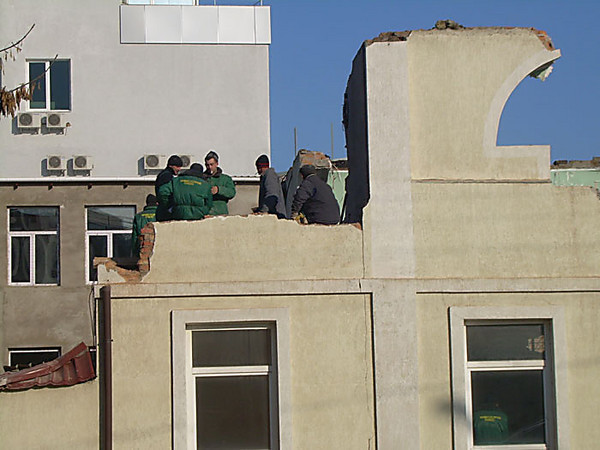 Probably, it only coincidence, but don't happen in the fire building, it all the same would bear.
On this place R. Goroyan was going to construct for a long time business - the center. On the Milky Way real estate agency site even there was an exact description of the future торгово - office building in the summer.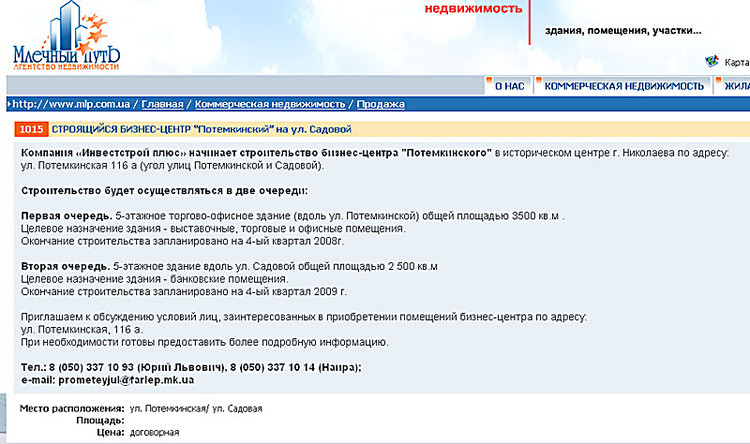 Are exposed there and projects of how this business - the center will look.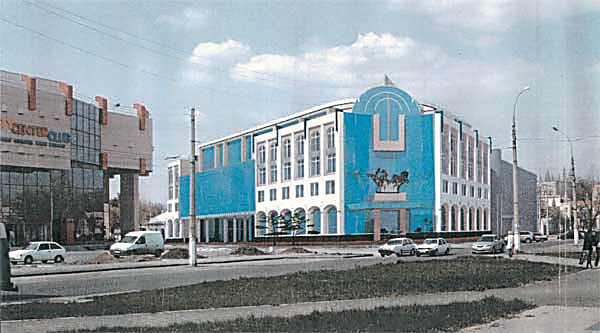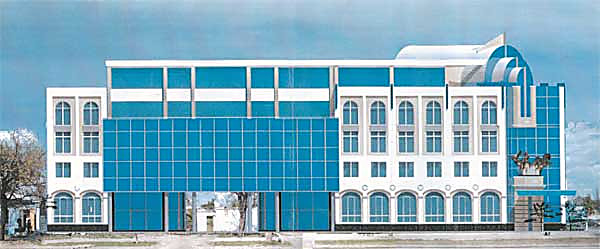 So to whom the arson of this building if certainly it there was an arson was favorable?...