The Olympic Games-2008 in Beijing by right will become history of independent Ukraine as the most successful if to judge by quantity of medals. Considerable efforts made it and the Nikolaev athletes, in particular the Nikolaev sablistka. Elena Homrovaya and Olga Harlan in a final duel pulled out a victory at owners of games, the Chinese team, having won thereby gold medals, and Olga Harlan according to the decision of NOC of Ukraine was recognized as the best sportswoman of the Olympic August.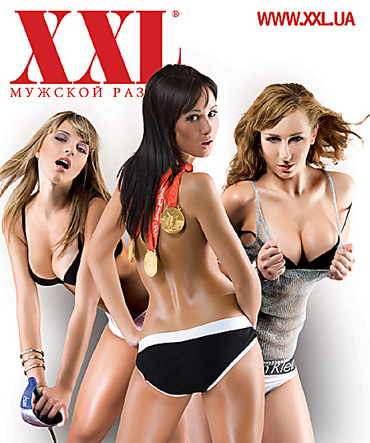 It is natural that right after competitions of the girl became object of close attention from mass media. However after time the sensation round our little girls ceased a little.
"Crime. Is NOT PRESENT" decided to find out, than the glorified fencers are engaged at present.
As it appeared, at present girls are very demanded.
In December of last year Elena Homrovaya and Olga Harlan "were lit" on pages of the man's magazine "XXL". Blows the Nikolaev sablistka their colleague from Hmelnitsky area Olga Zhovnir added. In this structure of a sablistka acted for a frank photoshoot, having pleased not only admirers of this sport, but also other judges of female beauty. It and no wonder, after all to earn thus today it is very popular among stars of show business, actresses and sportswomen.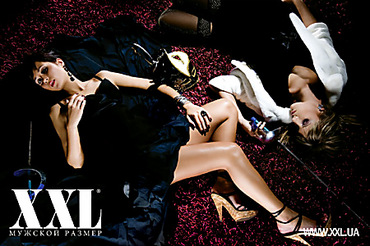 However a photoshoot of our fencers even if very modest to measures of present glossy "man's" magazines, is uncommon for several reasons.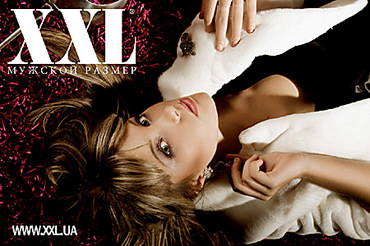 In - the first, age of participants of a photoshoot. One of "models" and the main character of a final duel on fencing at the Olympic Games Olga Harlan only - only reached majority - 18-й birthday the sportswoman noted the in September, 2008. Her colleague on sports and on a photoshoot Elena Homrovaya is some years more senior - in June 2008 it executed 21 years.
However not only the early age of participants of a photoshoot can confuse readers of the magazine.
The matter is that though similar public relations - courses help to remain with the center of attention and to earn the considerable sums, girls prefer to earn the bread honestly. Probably for this purpose for quite some time now they work or rather are registered in public service - Olga Harlan and Elena Homrovaya are … employees of SBU.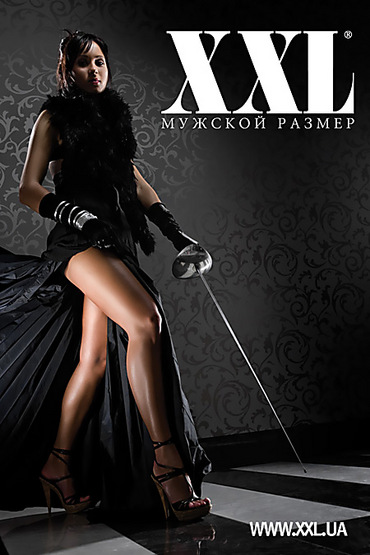 It turns out that in independent Ukraine carry on "nice" Soviet traditions when any athlete had to be "attached" to any power department.
It isn't known, than the glorified sportswomen as Sbushnits, after all besides similar public relations - actions are engaged, girls do charity work and other socially significant actions that takes a lot of time. Morally - ethical aspect of an erotic photoshoot we won't mention - if the adviser to the President of Ukraine is able to afford a frank erotic photoshoot (it is a question of Lyudmila Hariv), employees of SBU, apparently, - and even less so.
Certainly, it is unlikely our champions in own will became employees "that" departments. However in a present situation when staff of a set of government institutions including the SBU, is reduced, and vacancies are closed to continue to hold such "workers" at least it is inexpedient - after all they get paid, take a workplace of the real security service specialist of Ukraine. And such practice - "trouble" not only SBU. How many similar "employees" are registered in the staff of bodies of the Ministry of Internal Affairs and Armed forces of Ukraine today it is possible to guess only. And taxpayers from own pockets continue to pay safety of own state, without knowing as their money will be spent.
We tried to contact Olympic champions in the mobile phone, but unfortunately, they don't lift a tube.
It is difficult to imagine, what scandal would burst in the countries of highly moral Western Europe or Puritan America, if their officers of intelligence services or civil servants even if become by those against the will, "were lit" in a similar action. However for Ukraine, probably, it is in the order of things. What to do? Democracy …