Today, on January 19, in Nikolaev passed celebrations of an orthodox holiday of the Epiphany. From the Cathedral of the Nativity of the Theotokos to the Embankment passed Religious procession. By tradition everyone could plunge into an ice-hole on the Southern Bug near Ingulsky Bridge. Among wishing there was also a mayor of Nikolaev who here pleases the second year inhabitants with the winter bathing.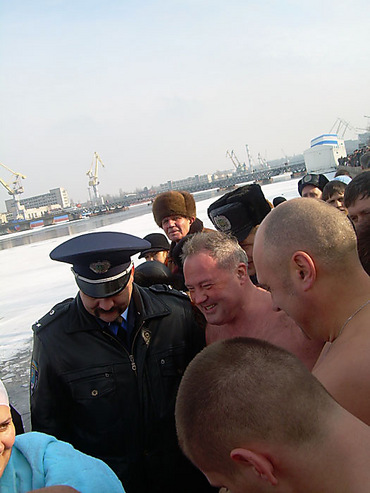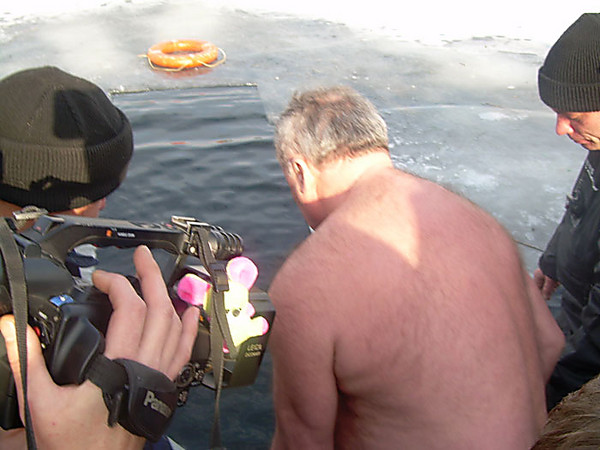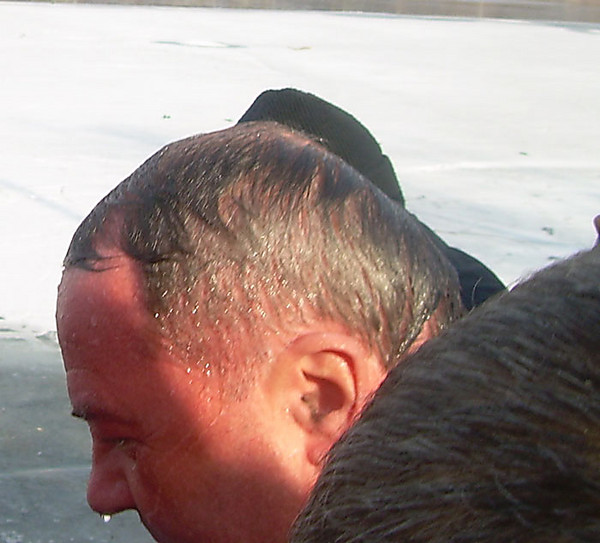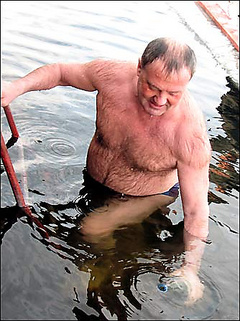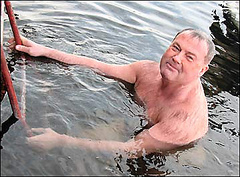 Vladimir Dmitriyevich, in the fall of last year celebrated 60 - the anniversary, set youth a true example for imitation. He quite stoically transferred cold - standing at an ice-hole in one swimming trunks, the mayor passed others wishing to water. Obediently expecting the turn, Vladimir Chaika managed to tell gathered about the purpose of the bathing (and he bathes in order that in all Nikolaev houses it was warm and cozy), the budget this year for Nikolaev and area is how bad, and also to invite the others to follow its example and to plunge into an ice-hole. When Vladimir Dmitriyevich everything is reached an ice-hole, he long didn't get out of the river, suggesting to gather the consecrated water everyone.
Having got out at last on land, Vladimir Dmitriyevich, without putting on, vigorously I walked in the direction to the car. At all without being afraid to freeze, Vladimir Dmitriyevich on the road exchanged congratulations and handshakes on citizens. In such look the mayor of Nikolaev managed even to give interview to journalists of one of city TV channels.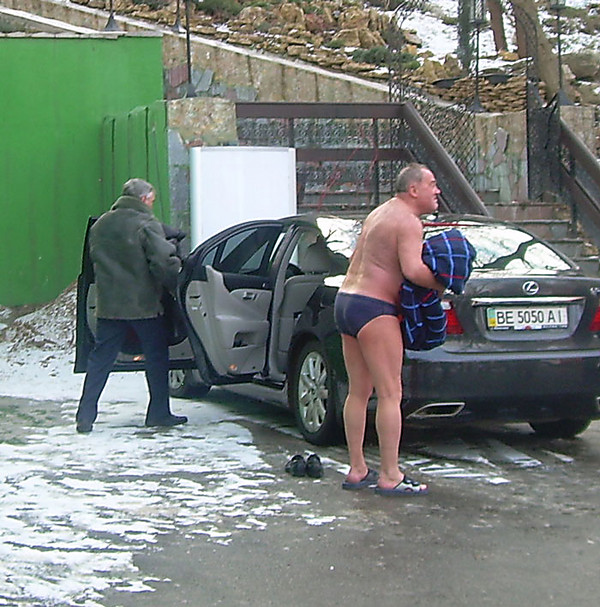 Well, say that, having bathed on Kreshchenye, it is impossible to ache. We will hope that our "singing" mayor will be healthy and will continue to please us with "shows".