Today, on February 11, protest action "Down with Yushchenko and oligarchs began at 10.00! The worker - worthy life! ", as which organizers the Nikolaev regional committee of KPU acted. Within an action local communists carried out the motor rally which highlight there was a plane of times of World War II which they dragged for themselves on all city.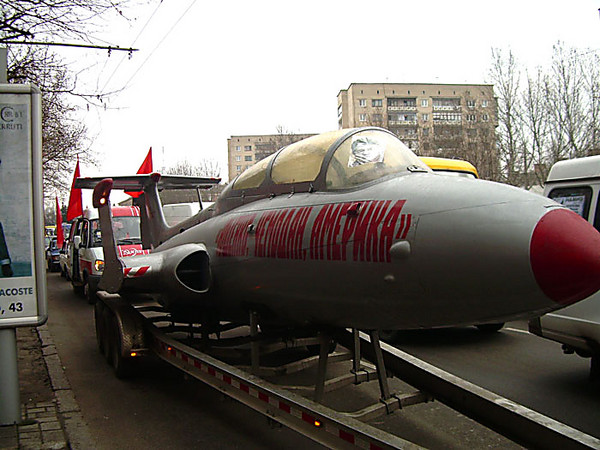 During motor rally Vladimir Ilyich's Nikolaev followers had unforeseen difficulties.
The column moved on Lenin Avenue, from the central city stadium towards Sadovaya Street, but between streets Soviet and Moscow there was an unforeseen barrier. At this moment on this site of the road repair robots were conducted.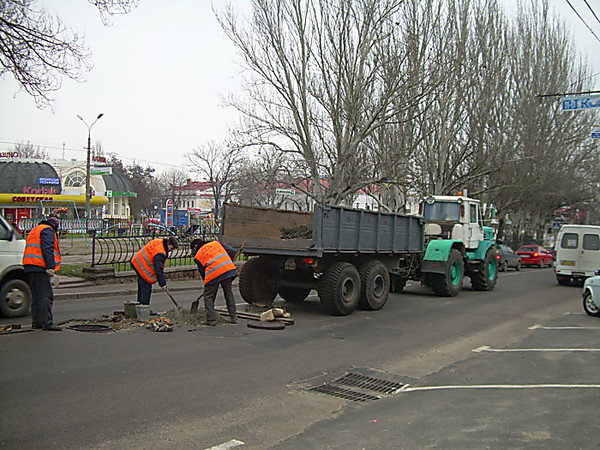 The column had to stop near the main pedestrian street of the city. Ordinary passersby looked at the events with the smile upon the face, many with pleasure approached and were photographed with miracle of aviation equipment.
Near "aircraft" "moneybox" which decorated an inscription "with Yushchenko - the Suitcase - America" was also established. The people who have lowered in it some kopeks, received the coupon which confirmed that they offered money for ticket purchase "To the guarantor across the ocean".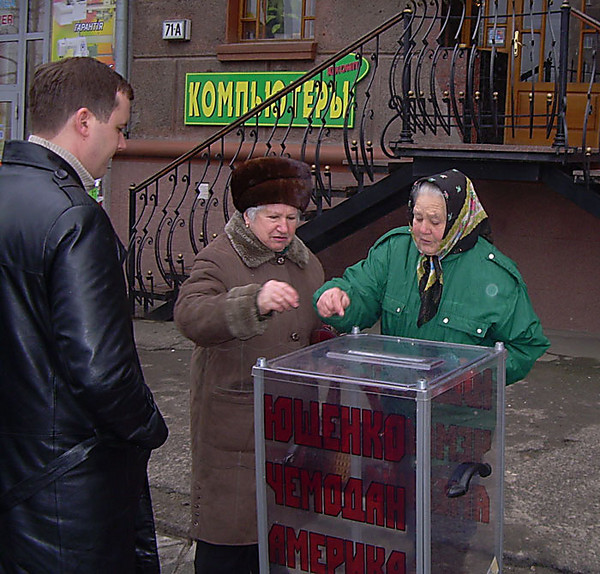 Our correspondent managed to communicate to one of organizers of this protest action, and on a question "From where such aviaretro undertook? ", we received the answer: "Bought in the city of Odessa".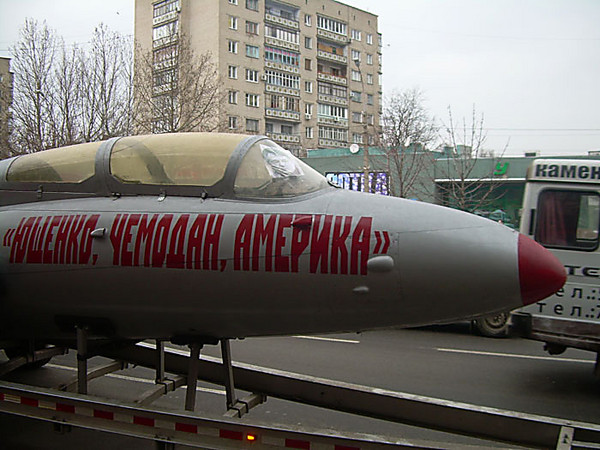 And here how many this "scrap metal" should be learned it wasn't possible.
Probably, the plane was bought by tick, and money raise at all on the ticket to our Guarantor, and on returns of debts …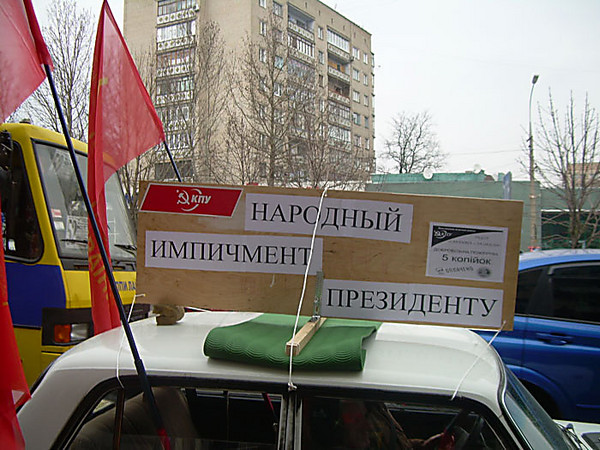 After the end of repair work on Moskovskaya Street the motorcade continued the movement.
Apparently, today the Nikolaev communists will have very intense day as holding a concert - meeting near regional Palace of culture (a recreation center of Shipbuilders) is planned at 13.00.
From edition:The action which has been carried out by the Nikolaev communists, really "cheerful", also was organized it very well. Besides people who with pleasure were photographed near the plane, were also dissatisfied, after all the stopper near Sovetskaya St. delivered the mass of inconveniences to drivers. There is a question to organizers about expediency of holding this action. In fact it is simple a situation incandescence. All perfectly understand that early elections of the President won't be, and on the next elections the people of Ukraine will give an assessment to actions not only V. Yushchenko, but also the same communists. It isn't necessary to forget 70-and years of board of Communist Party and about how then there lived people. And knowing about relationship of KPU with ruling forces, in particular with BYuT, it is possible to assume that in the light of Yu. Tymoshenko's latest events simply I gave the face command concerning V. Yushchenko.