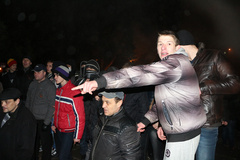 Defenders of a monument of Lenin in Nikolaev «Ukrainian choice» Andrey Goncharuk on a social network of «VKontakte» that with sticks, bits, brass knuckles and the traumatic weapon to revenge activists of the Maidan for demolition of a monument to the leader of communism are organized on the page of the activist.
About it there is a speech in comments to Andrey Goncharuk's post on his page of «VKontakte» .
So, Goncharuk placed a post that «war came to our house» and urged all to gather on Sunday, February 23, at 13:00 about a monument of Geroyam-olshantsam.
«…on o'clock in the afternoon to OLShANTsEV monument. THEY WILL be armed» , - the activist wrote «Ukrainian choice» , probably, meaning under «they» activists of the Nikolaev Maidan.
He was supported by some people and started being interested, whether to bring with itself the traumatic weapon. Others urged all to come with bits and sticks, and also to do boards.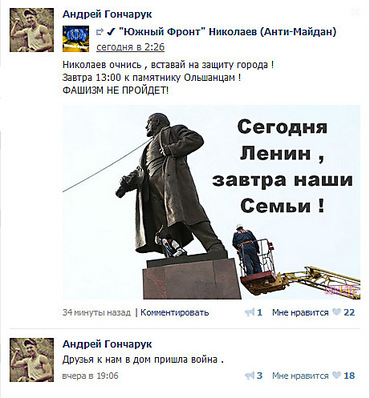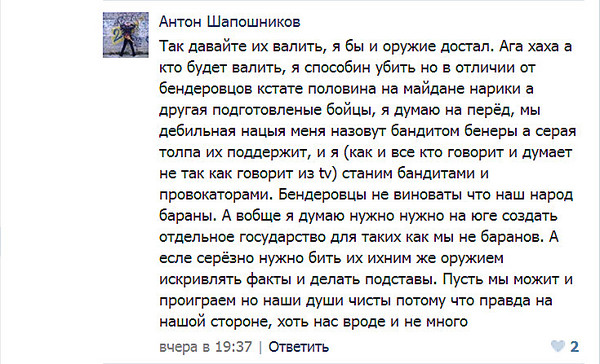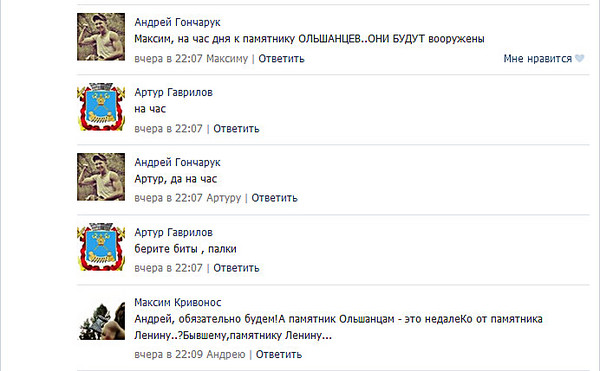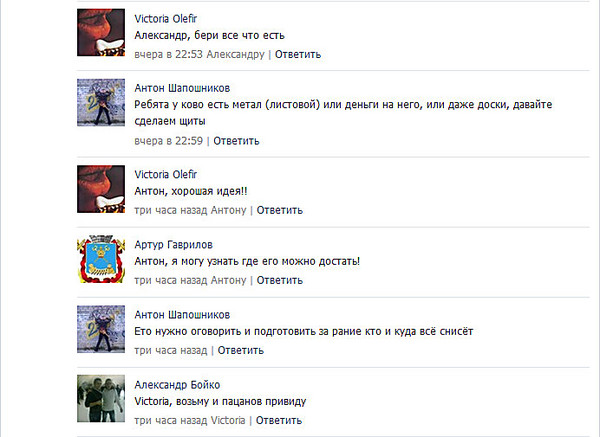 It is known that on Saturday, February 22, on Lenin Square in Nikolaev within several hours there was an opposition of defenders and opponents of a monument of Lenin. From time to time between them there were fights. Actions of part of defenders the activist «Ukrainians of a choice» Andrey Goncharuk who is one of the most active so-called «defenders YEAH» directed.
It should be noted that defenders of a monument of Lenin threw from time to time at opponents stones and earth breasts.
It is known that the main fighter with the Maidan and one of the most active defenders Nikolaev YEAH Andrey Goncharuk dreams of model career. Besides Goncharuk, being also the member of the radical movement «Okkupay-Pedofilyay» it was suspected by militia of a pimping . It was noticed more than once among participants of meeting of defenders YEAH where arranged provocations as against the journalist in, and ordinary protesters on a local Maidan.