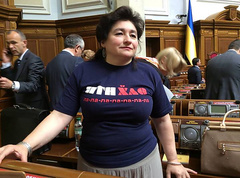 The People's Deputy from BLOW, the writer Maria Matios came on Tuesday June 17, to the Verkhovna Rada in a t-shirt with an inscription «PTN HLO».
I uploaded the corresponding picture on the page in Facebook ally of the deputy on party Irina Gerashchenko.
«Deputies in support of diplomats» , - I signed Gerashchenko's photo.
We will remind, the acting as the Minister of Foreign Affairs of Ukraine Andrey Deshchitsa in the evening on June 14 I supported protesting under Embassy of Russia in Kiev also I sang with them the song about Putin.
«Minister of Foreign Affairs Andrey Deshchitsa and People's Deputy of Ukraine Maria Matios. Two courageous persons who weren't frightened to tell the truth. La - la - la - la» , - the employee noted a press - services the prime minister - the minister of Ukraine Dmitry Chigrin on the page in Facebook.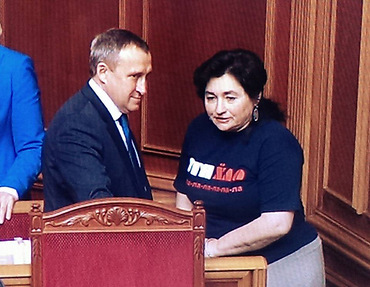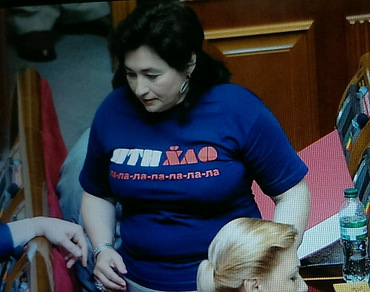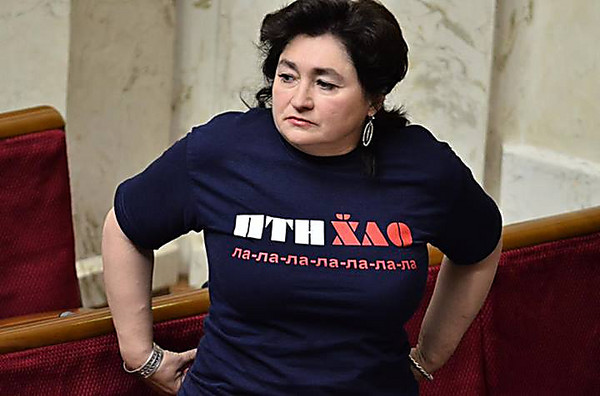 We will remind, earlier it was reported, how in one of parks of Los - Andzheles (USA) the Mexican ensemble I executed a hit Ukrainian football ultras about the President of Russia Vladimir Putin.