Representatives of the public of Nikolaev, local National Rukh, the Ukrainian Cossacks, the regional and city power assigned flowers to Vyacheslav Chornovol's monument, the leader of National Rukh who tragicly was lost on March 25, 1994.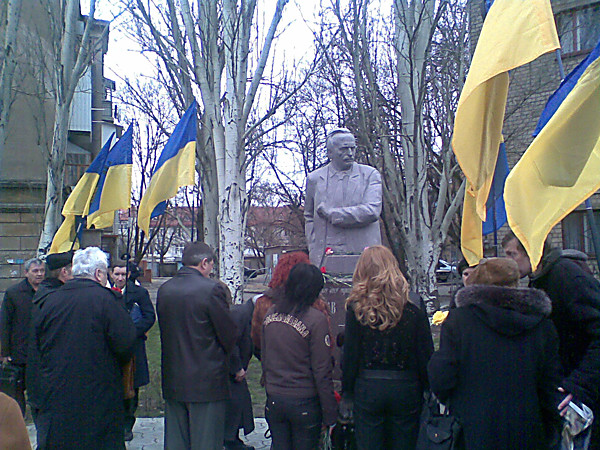 Deputies of the mayor Tatyana Yablonovskaya and Raisa Vdovichenko, the deputy head of department of domestic policy participated in assignment YEAH Olga Nosenko. About it reports a press - service of the Nikolaev regional organization "People's Movement of Ukraine".
After speech of the head of the NRU regional organization Yury Didenko the present observed a minute of silence in memory of Vyacheslav Chornovol.