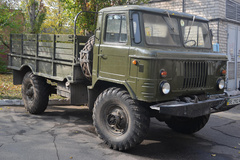 On Wednesday, October 22, in the territory of city hospital No. 4 of the city of Nikolaev transfer of the car «took placeGAS-66» 19-му to a battalion of territorial defense of the Nikolaev area.
Reported about it in a press - service of the candidate for People's Deputies of Alexander Zholobetsky.
As the chief physician of establishment Vasily Gunchenko reported, the car was bought from military unit for transportation of cylinders with oxygen in due time. However the last three years didn't use the car. Therefore when in 4-ю city hospital the deputy of the Nikolaev city council Alexander Zholobetsky with the offer to transfer the truck to military–addressed after all it is now more necessary to them, decided and to make.
–Communicating not once with representatives 4-й hospitals, we with Vasily Kuzmich found out that they on balance have such car. All collective of an institution responded at once to my offer to transfer transport to our military. I addressed to the mayor Yury Granaturov, in management of health care. Everywhere I found support. We give the car now, and already at the following session of the City Council the car will remove from balance of hospital and will transfer to fixed assets of military unit. It would be possible to wait before session, but the battalion commander told that the car is necessary already today, - Zholobetsky explained a situation.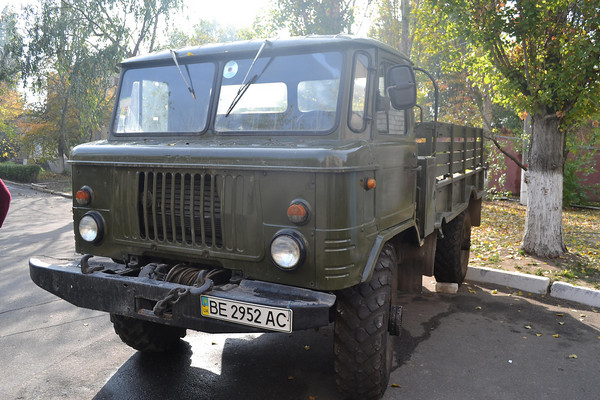 At the same time, the representative 19-го a battalion of territorial defense of the Nikolaev area Vadim Oleynikov told that «GAS-66» right after booking will go to zone anti-terrorist operation where it will be used for transportation of antiaircraft installations.
–We are in great need in such cars. It not new, but it will pass where you want. Especially, it is necessary as - that to carry antiaircraft installations, - he told.
We will note that equipment for fighters of the Nikolaev battalion of territorial defense collected all area.
We will remind, earlier it was reported that h асть 19-го a teroborona battalion self-willedally left zone anti-terrorist operation and arrived to Nikolaev. At the same time, 24 fighters of the first rifle company 19-го BTO didn't leave the positions and will be at war «for himself and for those who ran away» .
In September 19-й the Battalion of territorial defense created in Nikolaev, I suffered the first losses–one fighter was lost, two more–got wounds.