Today, on April 22, inNikolaev zoo, during celebration of the International Earth Day, the ceremony of "delivery" of pots with the earth from the different countries of the world took place.
These pots inNikolaevsent six zoos from various corners of our planet: Bangkok, Atlanta, Istanbul, Cairo, Novosibirsk and Ramat - Ghana.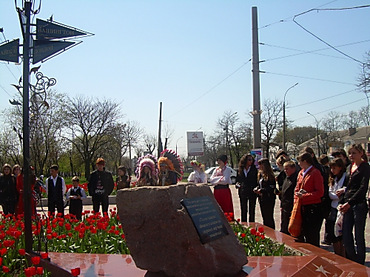 After children in national suits of the countries - donators handed over pots, the earth from them was poured out on a bed before an entrance to a zoo. This bed is located round the memorable sign "Commonwealth of Zoos of the World" which was established in Nikolaev on May 13, 2006.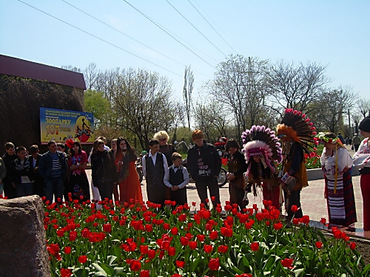 The earth which is sent by other zoos, is "symbol" of the motto of the Nikolaev zoo - "Only our common efforts we will preserve the peace of wild animals".
Such ceremony of delivery of pots with the earth in Nikolaevsk a zoo is held not for the first time, and, probably, it becomes traditional for our city soon.