"The present power the condition of monuments not really worries. Therefore we took this business in hand - we come to community work days on restoration of monuments. So, in March - April of the current year communists and to them sympathizing from the Central district came to a community work day on restoration of a monument to V. I. Lenin in Varvarovk's residential district", - the press is told about it - servicesin the messageNikolaevregional organization of Communist party of Ukraine.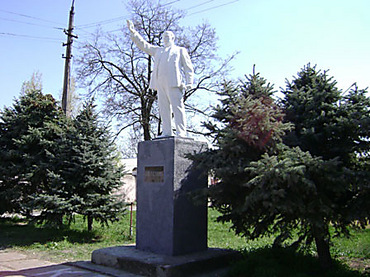 Communists claim that time cruelly managed with this monument, and "the orange power" added cracks in its pedestal. After consultation with experts from the Nikolaev office of the Union of artists of Ukraine representatives of KPU started working.
Having painted a monument, Vladimir Ilyich's followers established the new, memorial plate with V. I. Lenin's name.
Didn't do and without careful cleaning of the adjacent territory. Beds and fir-trees growing by a row were ordered. All collected garbage is cleaned and all borders are whitewashed. And also with assistance of administration of the Central district collecting and garbage removal was organized.