On April 11 this year I left and the pupil of Ochakov high school - a boarding schooldidn't returnCow Natalya Vyacheslavovna 1995the births, now its location isn't known.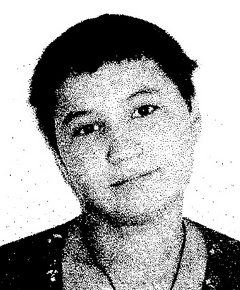 Signs: height is 155-160 cm, strong статуры, hair black, short, eyes brown, a small right cheek birthmark.
It was dressed: darkly - a brown jacket, it is dark - brown jeans with yellow strips on each side, a red baseball cap.
The request to all who saw or knows something about Natalya Korovka's location to report by phones102 or 8 (05154)2-26-66, 2-21-04(A call center of Ochakov RO Ministry of Internal Affairs) or by phone of the chief of criminal militia for children of the Ochakov District Department of Internal Affairs8(066)268-78-95