On May 7 on a press - conferences of public organization "Our City of Nikolaev" were sounded the facts of falsification of documents inNikolaevskcity council. In particular, it would be a question of falsification of the solution of session No. 29/61 of October 31, 2008 on a protest of the Nikolaev nature protection prosecutor's office according to the land management project on Krylov St. 19.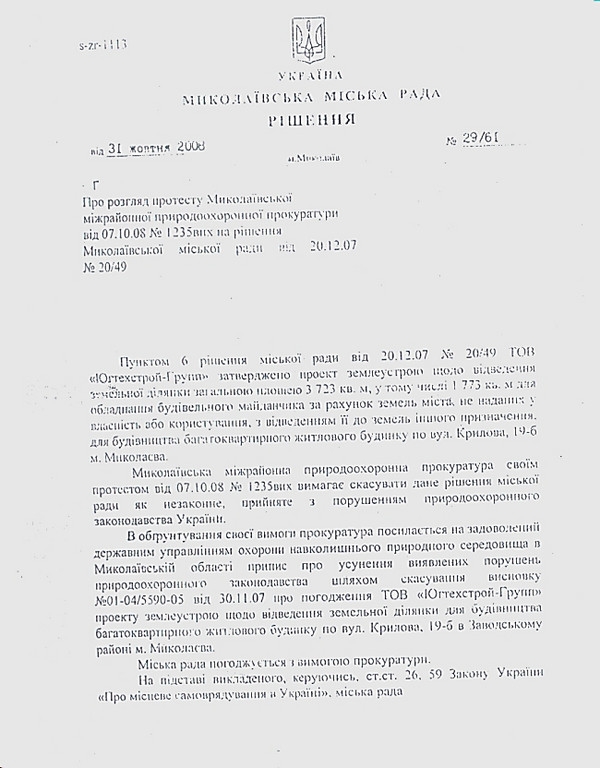 At session the decision a protest of prosecutor's office to satisfy was by a majority vote made. Then the decision was signed by the mayorV. D. Chaikaalso entered validity. Meanwhile, on the official site of city council, at the same number and with the same date, other decision was hung out absolutely, opposite according to the contents - to reject a protest of prosecutor's office. Who for what purpose made this forgery, law enforcement agencies should understand.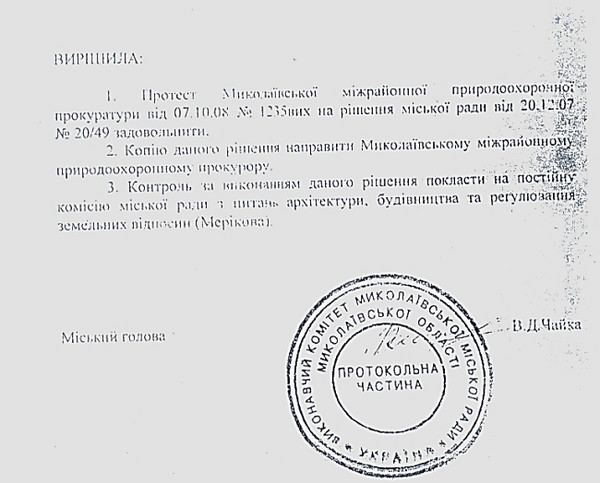 This morning on the official site of the City Council the false decision at last - that replaced - now the present document there hangs: about satisfaction of a protest of prosecutor's office. The false decision hung on a City Council site a floor of year.