Evening in Nikolaev was marked on May 8 by a significant event - inhabitants of houses down the street Krylova, didn't begin to be reconciled with an arbitrariness of JSC Yug-Tekhstroygroup and strongly afflicted "the Kuban Cossack" Denis Obolentsev.
About 19:00 people, "having armed" with screw-drivers and flat-nose pliers sorted the construction fence which has been illegally erected by the builder on May 5. Illegality of construction of this construction was confirmed by the reply of inspectorate of GASK to inquiry of the chairman of the board of "Our city" Georgy Rogov.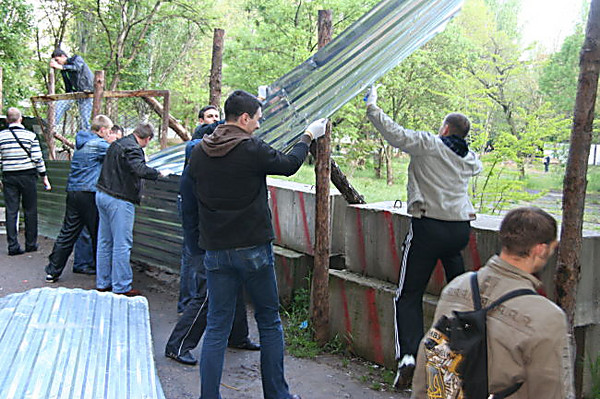 On all action no more than thirty minutes left that, however and not surprisingly - to sort the construction which has bothered to all there were more than hundred people. To support inhabitants in their fair requirements since all ends of the city there arrived members of public organization "Our City" - so totally more than three hundred people gathered in the yard!
Denis Obolentsev who has come tearing along on a call of protection, simply became stupid from such number of the people and the first ten minutes couldn't say words - only is lost rushed about between dispute by working people, trying to fix all events on a cell phone camera. Usually fast on punishment concerning old men - pensioners "the Kuban Cossack" this time any more didn't swing fists, as it isn't surprising - only physically strong men more than one hundred gathered in the yard.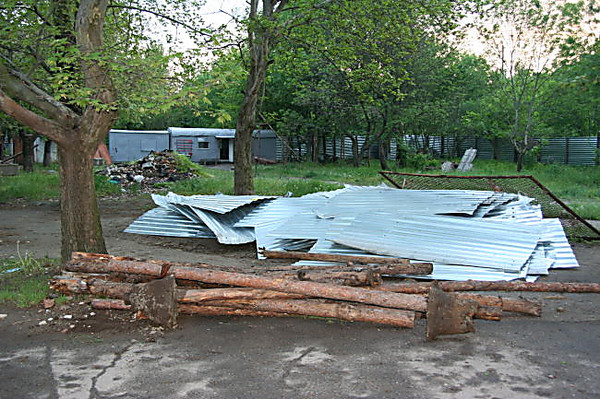 After the fence was safely sorted people accurately put professional flooring sheets (from which the fence was built) and wooden columns to the car of protection of a building site, as though symbolizing that "the stranger it isn't necessary for them". Finally people "with a root" turned out the majority of wooden columns on which the protection fastened.
Before dispersing, inhabitants assured representatives of mass media that in case of attempts of restoration of a fence, they will bear him so many time, how many it is required.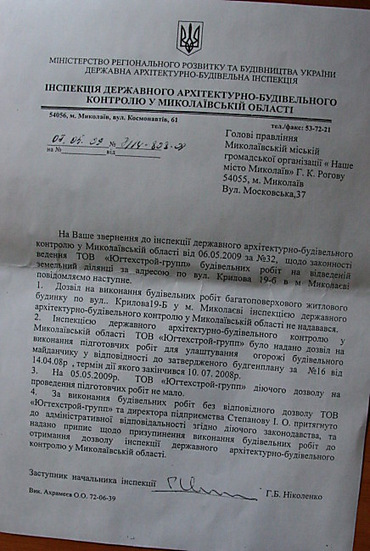 We already reported to our readers about events on May 5 in the yard on Krylov St. That day, without having the corresponding permissions workers, under leadership of - on Obolentsev completely closed a two-meter metal fence the territory which for inhabitants of houses 13/1, 19, 19 "and" and served years many others many as a green zone.During works, as a result of use of physical force, some innocent inhabitants, including 80 - the summer veteran and young mother with the child suffered.