Today, on May 21, in Management of Security service of Ukraine inNikolaev areameeting of "a round table" concerning work activization concerning counteraction to manifestations of xenophobia, racial and ethnic discrimination in the Nikolaev area took place.
In meeting took part the deputy governorDmitry Oboronko, deputy chief of department of affairs of nationalities of the regional state administrationVictor Chebatarev, officials of Regional Department of the Ministry of Internal Affairs of Ukraine in the Nikolaev area and representatives of public organizations of national minorities.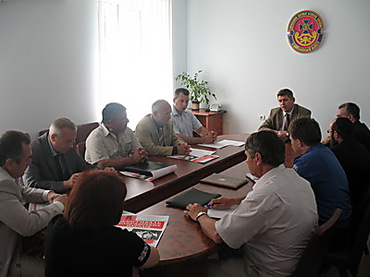 Participants of "a round table" communicated about work which was carried out in 2009, and also discussed available problems and planned ways of their decision, reports a press - service of the Nikolaev regional state administration.
Following the results of work of "a round table" the protocol with the corresponding recommendations was made.