On May 29 and 30 (6 - 7 dates Sevan on the Jewish calendar) there comes a holiday of Shavuot. This day there was the greatest event in the history of mankind nearly 3,5 thousand years ago: The Lord was to people on Mount Sinai and gave the moral law. Precepts contain bases of all human morals without which any people and any person can't do. The Torah is the invaluable treasure granted to mankind by God, it is important to accept it - not only as the arch of knowledge, but, first of all, as "the guide to life", is told by the chief rabbi of Nikolaev and areaCrazy Gottlieb.
As well as many other Jewish holidays, Shavuot celebrates not only a certain historical event, but also approach of a new season of year, end of the next agricultural cycle.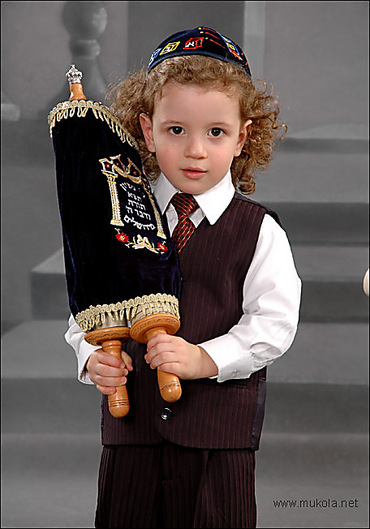 In Israel, in agricultural settlements and in kibbutzim, Shavuot is a cheerful holiday of a crop when grain and first fruits including seven types mentioned in the Torah ripen: wheat, barley, grapes, fig, grenades, olives and dates. Children go to school or to kindergarten with wreaths on the heads and with the baskets full of fresh fruit. Synagogues and houses decorate with green branches and garlands.
Graduates of the Jewish religious schools, and also higher educational institutions finish occupations and receive certificates and diplomas on the eve of a holiday of Shavuot. This holiday symbolizes familiarizing with a true Precept not only Jews, but also representatives of other people. This day in a synagogue read also Megilat Ruth's book.
The holiday proceeds 2 days. In the first day it is accepted to bring into a synagogue of children, even the smallest, for hearing of Ten Precepts, for annual acceptance of the Torah. Reading Ten Precepts - on May 29 at 11.00. In the second day of a holiday, Saturday May 30, "IZKOR" prayer for the dead will take place. Beginning at 11.00.