External independent estimation inNikolaev areapasses normally, and it wasn't recorded the negative facts which would affect results of testing. But nevertheless didn't do without some "incidents". About it today reported on a press - conferences of the Public SUPPORT network devoted to intermediate results of testing. As we will remind that tomorrow, On June 5, the last testing of graduates in chemistry will take place
, then the external independent estimation (EIE) results will be already summed up.
The coordinator of the project of the Public SUPPORT network on public supervision over VNO on the Nikolaev areaElena KabashnayaI told that 140 public observers who watched work of points of testing worked at Nikolayevshchina. On the basis of an independent assessment of public observers the rating of points of testing in the Nikolaev area was made.
So, in numberthe bestsuch points of testing entered: NSU of V. A. Sukhomlinsky, ChGU of Pyotr Mogila, the Nikolaev gymnasium No. 2, the Nikolaev schools No. 50, No. 19, No. 34, and also Ochakov school No. 4, shevchenkovsky school (Zhovtnevy р - N) and Voznesenskaya school No. 2.
Besides the best, were defined andthe worsttesting points. Public observers recorded the greatest number of violations in NUK of the admiral Makarov. As toldElena Kabashnaya,in this point of testing reached before that the instructor simply left to drink coffee, and participants of testing left with writing-books. Besides, some procedures, which carefully нормированы regulations of carrying out independent estimation were broken.
Also violations and at the Nikolaev school No. 22 where pupils left audiences then again came back were recorded.
Brazen violation was allowed at the South Ukrainian school No. 4 where carrying out testing the assistant manager directed regional department of national education which was VNO responsible for carrying out in Yuzhnoukrainsk.Violation arose as a result the Odessa regional center of estimation of quality of education issued to the official the necessary document.
Elena Kabashnaya expressed special gratitude to the chief of the regional Department of Internal AffairsTo Vladimir Uvarovfor the organization of watch of militiamen on points of testing and to the head of department of health protectionTo Svetlana Hotinafor presence on points of medics.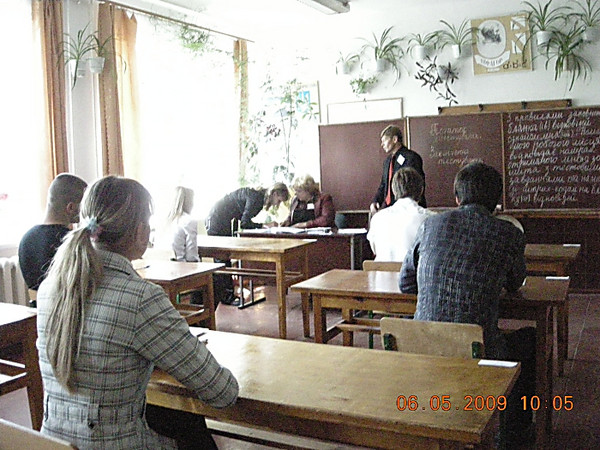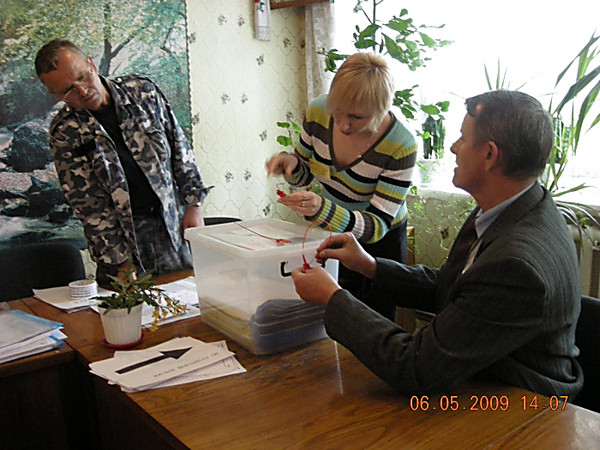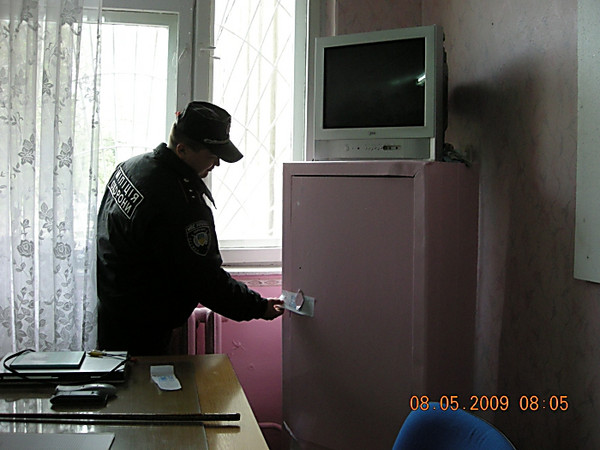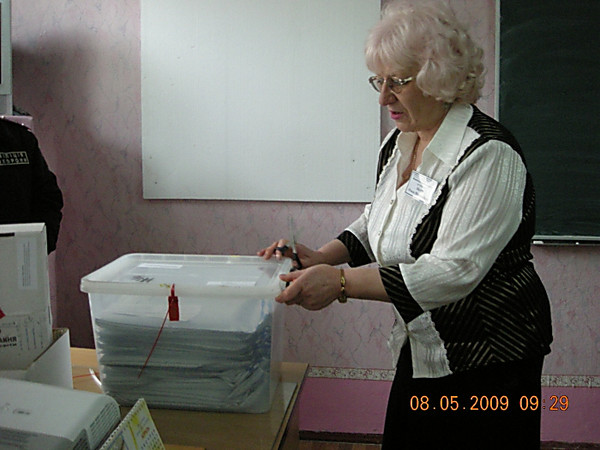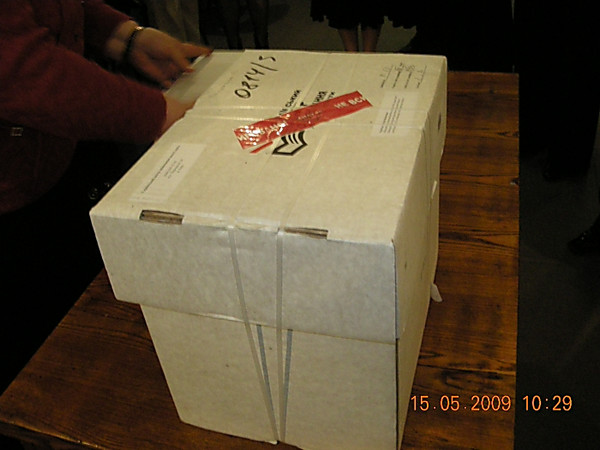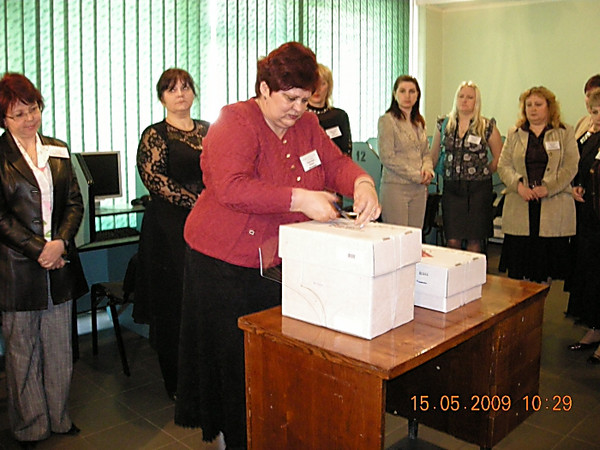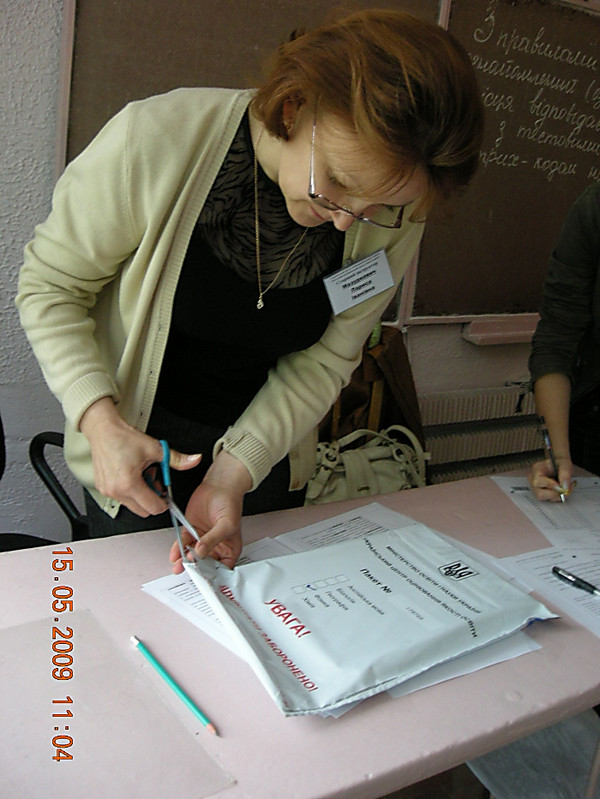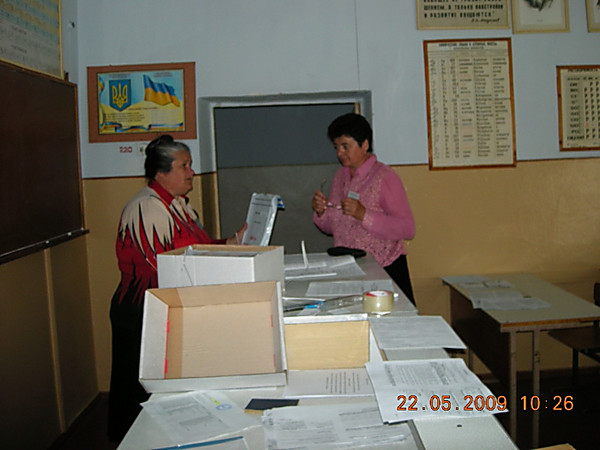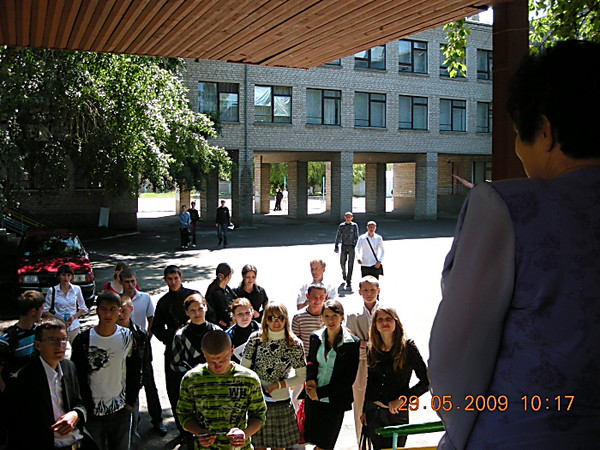 I provided photos the public observerAntonina Galkina.