Last Saturday, June 6, on the bottom Embankment the attention of citizens was drawn taken places at a parapet, by young fishermen. These are participants of the children's fishing Poplavochek festival competed in ability to catch fish.
The festival is annual event which is held by the Nikolaev federation of fishing sports. This year 30 children took part in this action. Among young fishermen there were participants to whom five years were hardly executed, and the most senior fisherman was only 15 years old.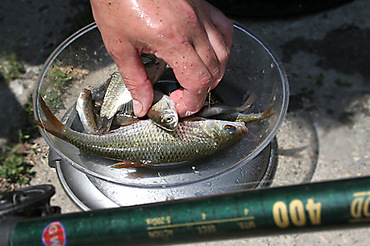 In the ranks of fishermen there were also four fisherwomen, one of them - six-year-oldDarya OkhrimenkoI showed the fourth result in competitions (618 g) and I received a title"Ms. Rybachka 2009".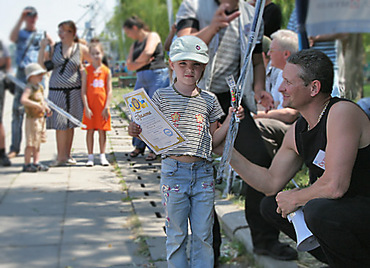 With result of 662 g I won the third placeAlexey Bilostotsky.

The second place gotTo Andrey Televan- 1245 of hooked fish.
I became the owner of a gold medalArtem Dorofeyev. And it isn't casual, last year at a festival, Artyom "caught" a silver medal, and at recent competitions in Odessa his father -Sergey DorofeyevI became the "gold" prize-winner on catching by a float rod, reports Nikolaev federation of fishing sports.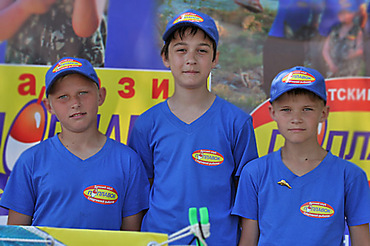 In only 2 hours 45 minutes of competitions by participants it was caught8 kg 207 g of fish.
The holiday of fishing passed amicably and cheerfully, all children received as a gift rods from the Flagman company which is the general sponsor of a festival, and a charge of good mood. The spirit of sports rivalry of competitions forced to worry enough and participants and their parents.
(Photo: Nikolaev federation of fishing sports
)