Yesterday, on June 12, around 11.00 inNikolaevon Geroyev Stalingrad Ave. around Pobeda park "Dio's" moped and the GAZ car-2410 faced. As reports sector on public relations of UGAI Regional Department of the Ministry of Internal Affairs of Ukraine in the Nikolaev area, the driver of a moped, 17 - the summer student, moving towards Ingulsky Bridge, I didn't sustain safe distance and I faced with standing on a carriageway roadside the car.
The driver of a moped with a fracture of a hip and a bruise of a brain delivered in resuscitation unit of the Nikolaev BSMP.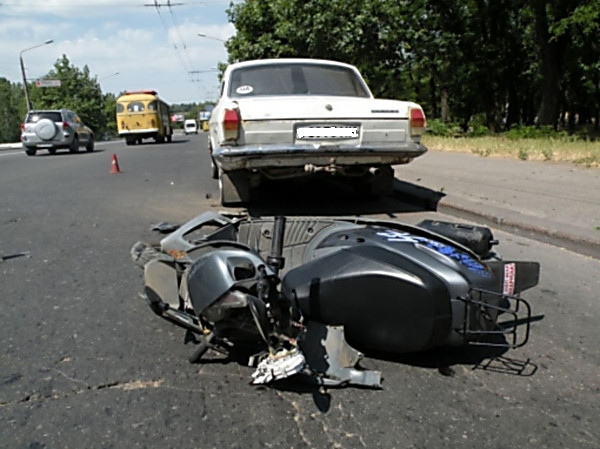 At collision at a moped the forward part was deformed, and at the car - the rear bumper and a trunk lid is damaged.
The state traffic inspectorate of the Nikolaev area appeals to drivers of motor-transport not to forget that though motor-transport and differs from other vehicles, but Traffic regulations are identical to all. Therefore to preserve the life and health it is necessary to fulfill current legislation requirements.