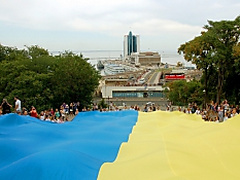 In Odessa on the Potemkinsky ladder within "the Vyshivankovy festival" developed a 24-meter flag of Ukraine which corresponds to age of independence of Ukraine.
Organizers of a festival report about it.
So, hundreds of people gathered —numerous audience and participants of action. In particulars, huge panel developed, holding with all parties, about 50 volunteers of the Vyshivankovy festival under music of an orchestra of Voyenno - naval forces of Ukraine.
According to the member of the organizing committee Kirill Filimonov, this action is carried out annually, and the size of a flag corresponds to age of independence of Ukraine.
In this year of its length —24 meters, width —6 meters.
As the coordinator of an action Kirill Filimonov noted To "facts", the tradition to develop a big flag on To Potemkinsky ladder I was born in the first year of holding a festival, in 2009.
- Then we wanted to prove that Odessa —really Ukrainian city which is proud of the country and celebrates Day of the Flag and Independence Day together with other cities. Today nobody calls into question that Odessa —it is Ukraine and inhabitants of Odessa together with city visitors in the next time joined to to this bright action» , —Filimonov told.
After the end of a festival the panel will be remade in standard flags and will distribute to public men.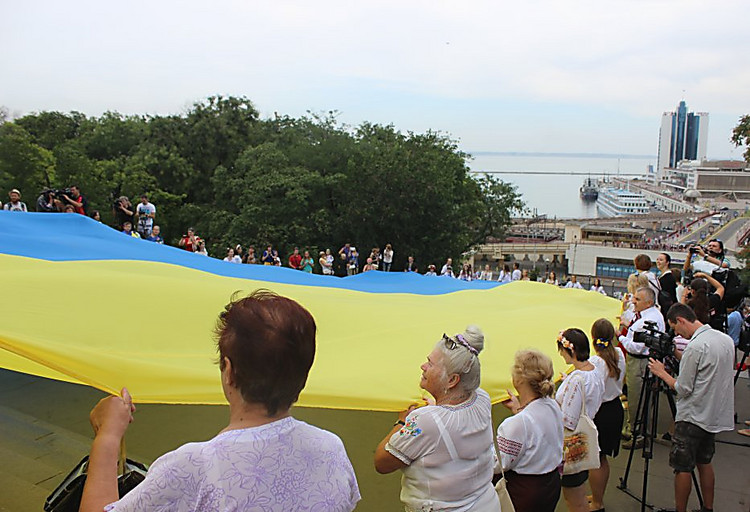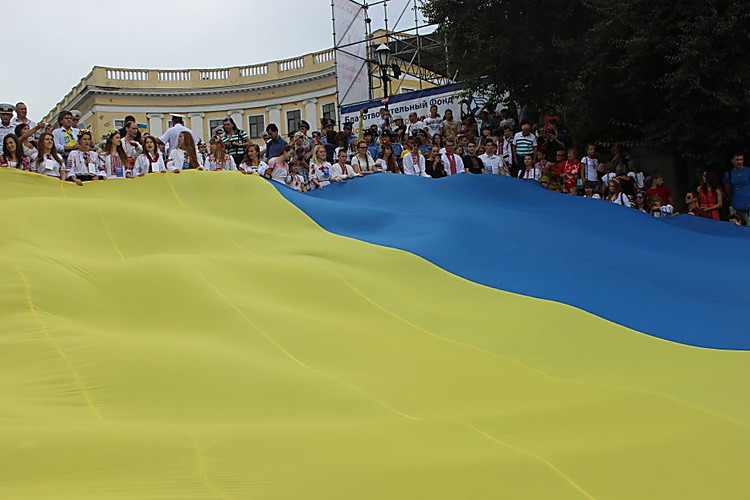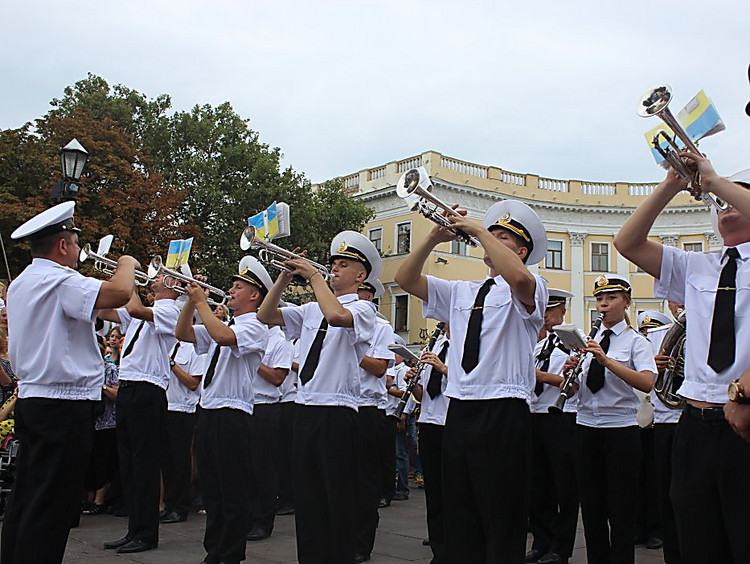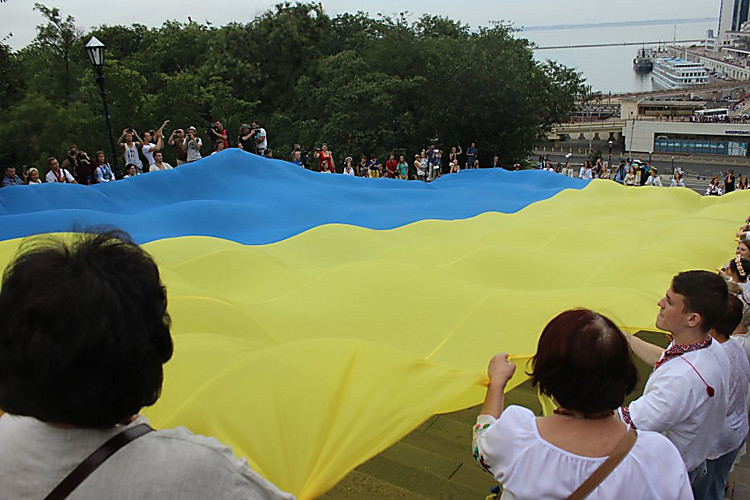 Also in Day of national flag of Ukraine near the building of regional public administration and the city halls solemnly lifted flags of Ukraine.
We will remind that in Saturday, August 22, in framework of the Vyshivankovy festival on to the central streets of Odessa passed patriotic bicycle race.
Earlier it was reported that in To Odessa by the Independence Day Duc de Richelieu's monument was dressed in a vyshivanka