Last week I visited Odessa, the first time - with senator John McCain, the second - as the speaker at the Odessa financial forum twice. But visit of Impact Hub Odesa where I met youth where it is used incredibly impressing innovative space for creation of technological startups, and also for work on some of the most fascinating social projects which are now entered in Ukraine became a highlight of my travel.
When people think of Ukraine, they most often remember the Russian aggression in the east, economic difficulties or corruption. Very often the creative and enterprise spirit in Ukraine and also as the youth and civil society use technologies of the XXI century isn't considered., to make real, significant changes in Ukraine. It that distinguishes the Ukrainian people from others, and reminds me about my native staff. As the native of California, I trust in power of technology which is capable to transformations. California extremely changed for the better thanks to development of technologies which united people as it would be impossible 10 years ago.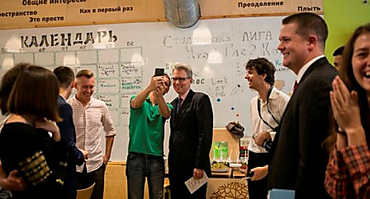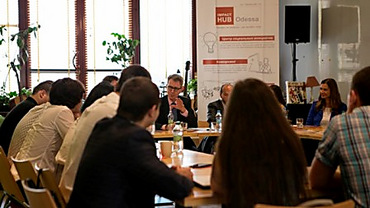 It was very interesting to me to visit a place in Odessa where actively pursue such aims, and provide a workplace for hundreds of young people who work on making the city and the country it is better. Here, some examples of their achievements:
- Hub's Impact Academy, the program business - educations, directed on social changes and innovations, formed a partnership basis with the International fund "V_drodzhennya" that is urged to help displaced persons who were compelled to leave the houses in east Ukraine, over again to start the business in Odessa.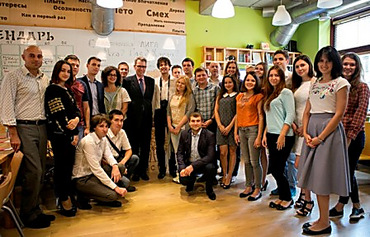 - One of local NGO, Free Education, opens the small educational centers in the region, providing to students equal access to modern methods of education and technologies.
- The volunteer organization "Youth Matters", which activity is concentrated on expansion of opportunities of youth and social activity and which already united more than 650 young people, encouraging them to creation and implementation of the projects directed on improvement of society.
I was also glad to hear that Impact Hub Odesa, as well as many other Ukrainian organizations of civil society, does much in the direction of the help to the people moved from - for wars of the Donetsk and Luhansk region. These people didn't ask that in their houses and communities intruded Russia and the separatists supported by it, and while they can't come back home, hospitality of such cities as Odessa, is for them an irreplaceable source of support.
All these projects are only an iceberg top. The United States are proud of partnership with Impact Hub Odesa. It would be desirable that there are more than young businessmen, developers and public activists could meet to whom I communicated during my visit and that this general space was used in the best way. It is possible to make the contribution to projects which are already realized, or to start own. As I already told during my visit, I am inspired by everything, what are you doing, and I know, you will achieve success. Keep in there!