Considering before a press - conference the stand with a train of medals on which brawny men and women, appear, are represented that here - their owner - any mannish powerful woman with the mountain a muscle here will come. What surprise when the slender graceful girl, graceful and womanly, crossed a hall was, attracting all eyes of journalists.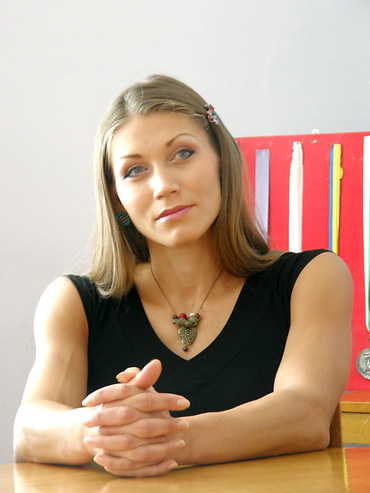 The owner of "gold" first in the history of the World games Alevtina Titarenko won more than 28 awards, medals and cups. On July 26 the VIII World games-2009 on not Olympic sports which passed in Kaohsiung (Taiwan) came to the end.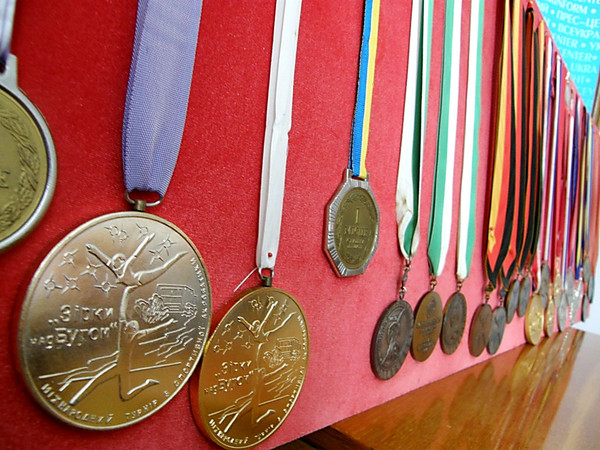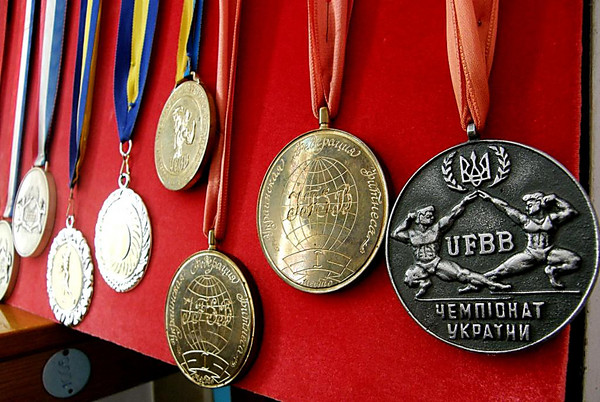 The history of the World games which unite summer sports or disciplines in the sports, not entering the Olympic program, is absolutely insignificant, it originates since 1981. Competitions are held time in 4 years the next year after the Olympic Games.
Today Alevtina Titarenko together with vice-presidents of Federation of bodybuilding Alexander Eremenko and Sergey Leontyev. Also at conference there was "gold" Alevtina's father Victor Vasilyevich and her uncle.
Alevtina told about competitions that the first place выборола, having overtaken the competitor from Brazil on only one point. The competition was strong, but fair.
Itself 32 - the summer sportswoman in 1995 became the All-around Champion of the World among juniors on sports acrobatics, and in a year received the same rank in Europe and the World in adult offset. In 1996 it for the first time participated in the fitness Championship of Ukraine.
Further champion titles and medals began to fill up treasury of the young sportswoman regularly.
In 1997 it began work in water show "O" in Las Vegas. I made such numbers, as "The Russian swing", sports acrobatics on a platform and air rings. Alevtina started working in circus, to go with representations worldwide.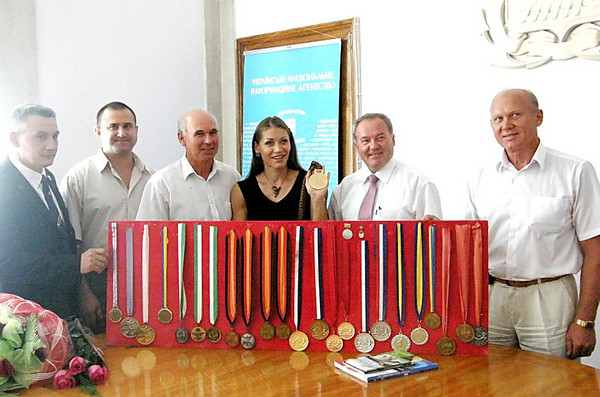 Alevtina's spouse - the acrobat, the German, now is on tours.From - for constant tours of parents 4 - the summer daughter Alice is brought up in three languages.
- We got acquainted with the spouse 12 years ago at competitions. Certainly, it is difficult to combine sports career with private life, something should be endowed. As I constantly am in tour, I can't tell where I now work, or even I live. Constantly I try to explain everything to the daughter, I hope, she will understand me. It has good genes - probably, will go on our feet, already now Alice does gymnastics, acrobatics, swimming.
Alice is played by my medals, hides them, and after a while returns with words "Take away, mother, I to myself will earn a medal! "
As Alevtina, Alice also "the local fortuneteller" told, it "prophesies". What medal will be brought by mother. Initially before the World games Alice asked that mother brought "silver" (probably, "gold" already became boring to the baby).
- Already before departure I ask it: well tell that mother brought "gold"!
- All right, - Alice answered, - you will receive the "gold" medal.
And occurred - fight for the first place was persistent, and before construction behind the scenes as an ascension on a pedestal, Alevtina didn't know, what step she should climb up on very tall heels.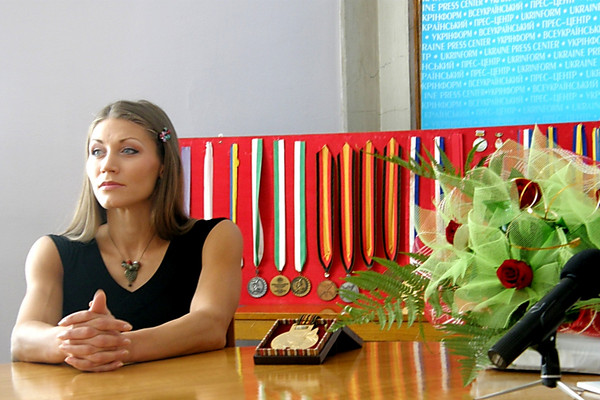 - When you are 18 years old and you belong to yourself - not difficult to win superiority. And when to you for 30, you have a family, difficult to take away all gold of the world in one year, - was told by Alevtina who managed it. - Fortuna doesn't love constancy so for a while it is necessary to leave. I will return in 40 years to try the forces.
Edition "Crime. Is NOT PRESENT" joins congratulations, wishes to Alevtina Titarenko new tops and pedestals, health to her and her relatives, and family wellbeing.