According to the head of the Nikolaev UNPYury Shirko, on August 3 the Rovno regional organization of the Ukrainian People's Party picketed visit of the Russian patriarch Kirill near Sacredly - city Resurrection Cathedral Exactly. Party members and their adherents who settled down not only near the temple, but also along Sobornaya Street, kept banners "Better one word in the native language, than ten on the stranger", "UPTs - FSB branch", "To Ukraine - uniform Ukrainian Local Orthodox Church", and others.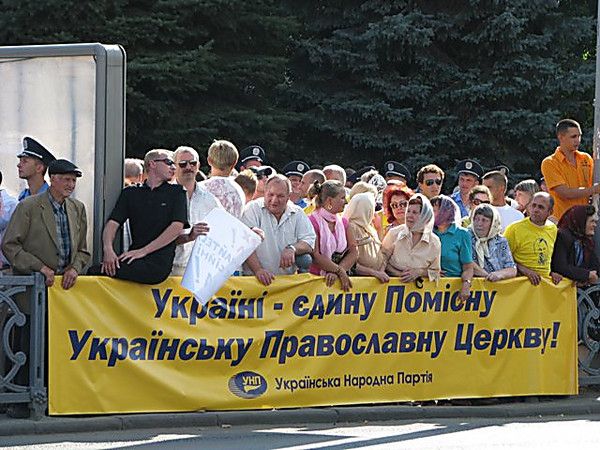 The patriarch Kirill who by means of numerous protection came on the cathedral territory, addressed the flock under chants of the numerous gathered: "Ganba! ", "Get of the Moscow priest! " and exclamations "Our patriarch - Philaret".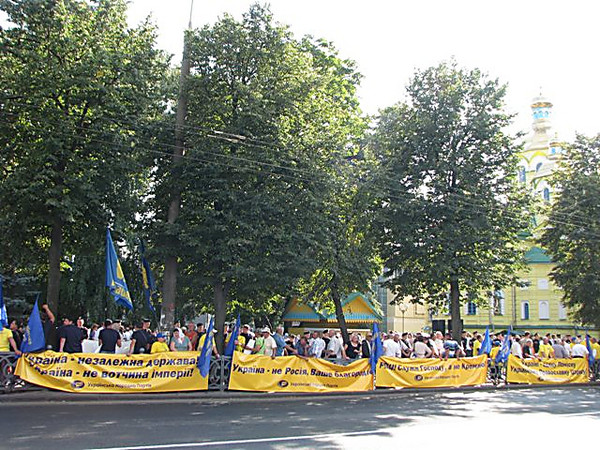 Thus to the rovenchena protested against unfriendly statements of the Moscow patriarch concerning impossibility of creation in Ukraine uniform Local Orthodox Church - reports a press - UNP Nikolaev regional organization service.