Today, on July 4, on the street 2-й the Embankment of the city of Nikolaev the tractor with the trailer turned over and literally "crushed" the Muscovite car.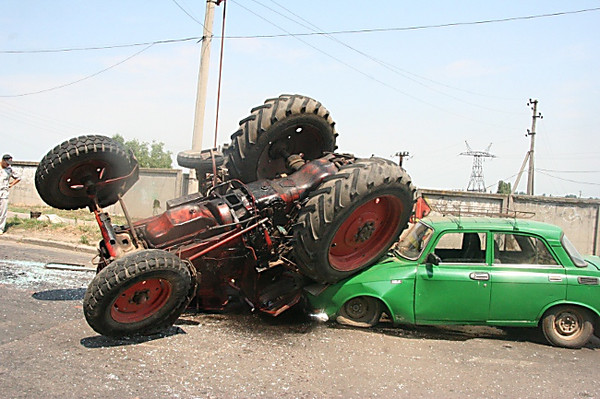 The tractor moved aside 2-й the Embankment on, to so-called Alyaudsky descent. On turn the driver of a tractor didn't manage to drive, it incurred. "Muscovite" who got under "distribution" moved to this moment in the counter direction - the tractor turned over on a roof and fell to a car cowl.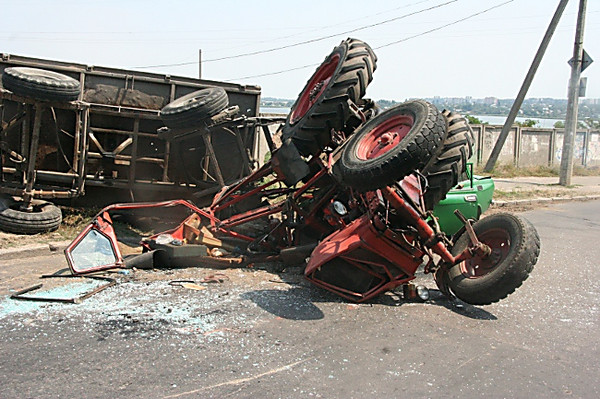 - It incurred at once as soon as it left from - for turn. It turned over and literally flied "head over heels", - the driver of the car tells. - I don't know that there at it happened. Perhaps brakes refused, or perhaps it simply dispersed on descent and didn't manage to drive.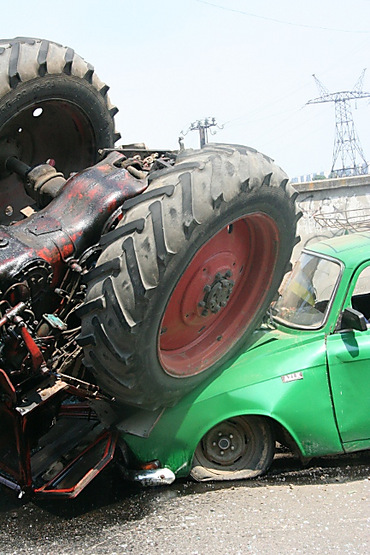 As for the driver of a tractor, that, according to eyewitnesses, it remained is live, though received considerable damages. From a scene it was taken away by physicians in emergency medical service hospital.