Preparation for the boxing European championship first in the history on the earth of Ukraine, to the main event of year for female boxing of the Old World - to the VII female boxing European championship proceeds. We will remind that this the championship will take place in Nikolaev from September 14 to September 21. As the general sponsor of the championship JSC Sigma-sport, the sponsor - WADAN YARDS Okean OJSC acts.
Today the Nikolaev championship found officially approved logo, and photos of picturesque views of our city on a site of continental confederation of EUBC (www.eubc-boxing.eu) gave way here to such cheerful picture from the Nikolaev designerSergey Golubev: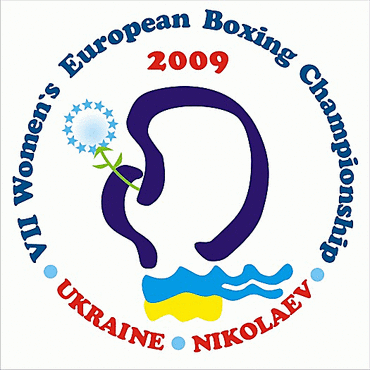 The continental confederation of EUBC (it replaced the abolished EABA organization) unites 50 member countries. About 30 from them can send command for CHE-2009 (i.e. have high-class boxers). For today, already confirmed the participation 20 (while) countries:
Croatia Lithuania Norway Russia France
Bulgaria Poland Moldova Finland Turkey
Ireland Hungary Ukraine England Sweden
Slovenia Denmark Romania Greece Germany
Except sports delegations of the European states and official observers, to Nikolaev there will arrive all members of the Female commission of EUBC - for carrying out special meeting on the eve of look inclusion "female boxing" (three weight categories: 51 kg, 60 kg and 75 kg) in the program of the Summer Olympic Games.
And the Ukrainian girls - boxers now tensely work in Balaklava, reports a press - service of the Nikolaev regional Federation of Kikboksink. Honored trainer of UkraineNikolay Hadzhioglocarries out the last before the European championship-2009 training collecting for all 33-x members of the women's national team of team of the country.
Later, when the Ukrainian training camp will move to Nikolaev, their girlfriends will join Nikolay Petrovich's sportswomen - competitors - the boxing National teams of neighboring countries - Turkey and Poland.