On August 16, in the International day of homeless animals in Nikolaev for the first time there took place the full-scale action devoted to this sensitive issue on Sovetskaya St. Activists of the Nikolaev City Society of Protection of Animals initiated action - they distributed colourful booklets on a hot topic: "why sterilization the most humane of operations"; showed video topics for children about pets; carried out explanatory work with citizens about solutions of a problem of homeless animals; video records about the cruelty facts in relation to animals were shown.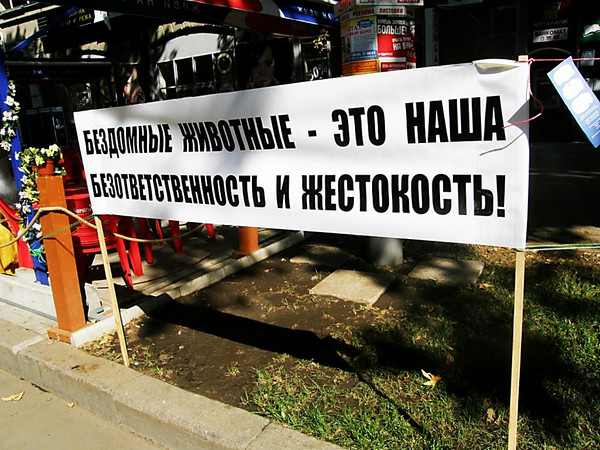 To citizens all legislative documents existing today protecting the rights of animals in our country were submitted.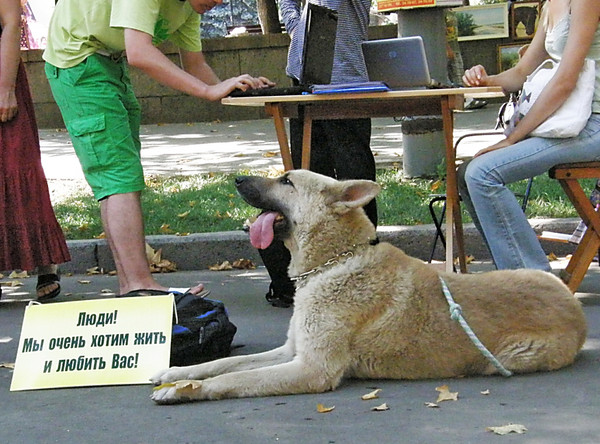 - Homeless animals are our cruelty and irresponsibility, - the activist of SocietytoldMakhov's muse. - "Nikolayevkommuntrans" regularly struggles with homeless animals, destroying them - from where they undertake? It is irresponsibility of owners. And if we want that this phenomenon wasn't in our city, we have to control cultivation of posterity of the pets, i.e. sterilize. And not to impose them to friends, acquaintances, dealers in the markets, to casual people. After all, as show supervision, the majority of these animals are thrown out. Our task - to carry out explanatory work, to draw attention of people to a problem. We wait for acceptance at session of "Rules of the maintenance of pets" is will be first step from authorities to change the created situation.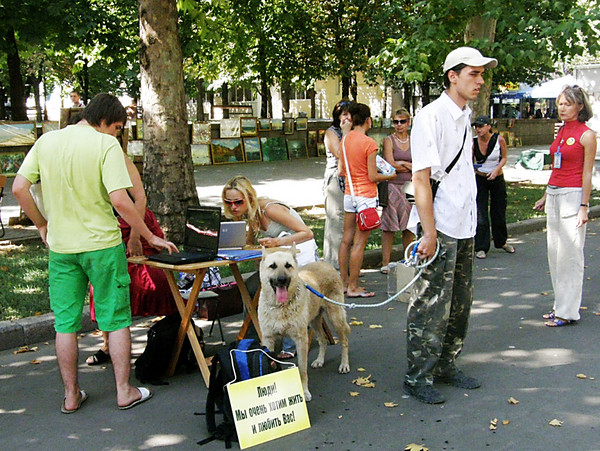 Movies, video topics, "The law on animals" and other useful information on this subject - on the Society sitehttp://helpanimals.mk.ua