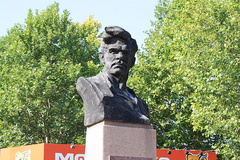 In Nikolaev dismantle monuments to the Bolshevik Ivan Chigrin and the Soviet figure Grigory Petrovsky. Besides, will sort the pedestal which has remained from a monument to Vladimir Lenin.
The chief of department of a municipal government concerning culture and protection of cultural heritage Irina Bondarenko has told on April 14 about it.
As have reported in department of information support of the Nikolaev City Council, within the law on decommunization the status of object of cultural heritage was dropped from four Nikolaev monuments. It is a monument to Lenin from which there was only a pedestal, a monument Petrovsky in park «National garden» , a monument to Chigrin at bus station and an obelisk to Heroes of the Sivashsky division about 1-й the Ukrainian gymnasium.
As each monument is object of municipal property, the department plans to suggest to strike them off the register and to the solution of future of each monument to approach differently. Sculpture It is offered to transfer Lenin to museum of local lore, and to sort a pedestal, and granite blocks either to sell, or to transfer to one of the municipal enterprises for further use.
The monument to Chigrin, according to Bondarenko, is of interest as work of the sculptor Oleg Zdikhovsky therefore it is possible to offer him to the art museum, and with a pedestal to arrive as well as with a pedestal of a monument to Lenin. The monument Petrovsky is made of concrete and as practice shows, at dismantle such designs collapse.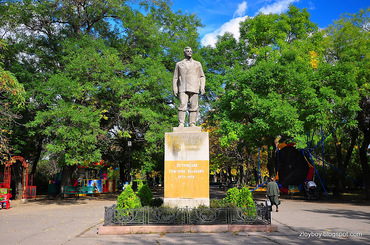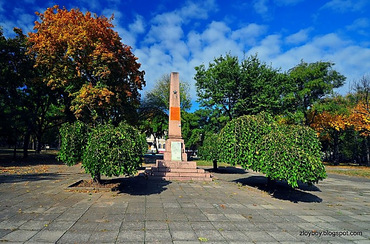 «And here the obelisk to heroes of the Sivashsky division in the past was a monument «To heroes of Patriotic war of 1812». It has been erected to 100 anniversary of defeat of troops of Napoleon in 1912. In 1922 it was adapted under a monument to fighters of the Sivashsky division, having decorated with a new sculpture. More than once offers to restore initial shape of this obelisk sounded, even fund raising has been declared, but times have changed. Bondarenko has suggested not to take down this obelisk and she was supported by many members of the commission» , - there is a speech in the message.