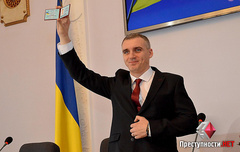 Later half a year after taking office of the new mayor Nikolaev Alexander Senkevich, residents already want to see results of his activity. First of all nikolayevets are concerned by a question of repair of roads, creations of new workplaces, and also the appearance of the city suffering from domination trade «boxes» and external advertizing.
Nikolaev's inhabitants have declared it during poll of correspondents «Crime. Is NOT PRESENT».
Most of respondents were glad to notice that process of repair of roads is already begun on the central highways, but at the same time note that works progress not most in high gear. At the same time, nikolayevets want to pay attention of the mayor that roads in the yards also demand replacement of an asphalt concrete covering.
«In the yards it is impossible to go, pebble gets under a sole, baby carriages get stuck…Somehow it is necessary to pay it attention» , - the resident of the Ingulsky (Lenin) area has declared.
About question of emergence of new workplaces in the city not only students, but also other inhabitants of Nikolaev are concerned. The serviceman Alexander Portnov considers that the city needs external investments.
«There will be investments and as a result also workplaces will appear. The city had big projects which just demand new orders for production of production» , - he considers.
In turn, students on the termination of HIGHER EDUCATION INSTITUTIONS have stated hope to receive workplaces in the hometown and that it isn't necessary to leave in job searches anywhere.
Practically all from respondents correspondents of inhabitants of Nikolaev have noted one and important problems appearance of the city. Especially nikolayevets note problems with improvement when there comes the time of active recreation on the street. According to residents, the mayor should begin in the solution of this problem with installation of garbage ballot boxes, development of more effective logistics of garbage removal, and also dismantle of the illegal advertizing structures and trade stalls.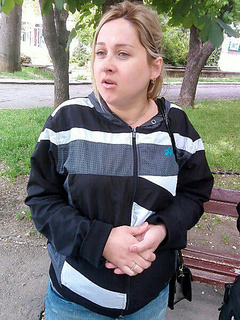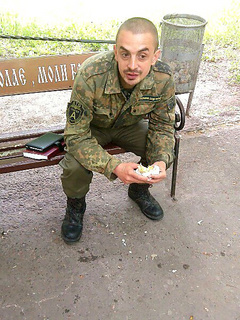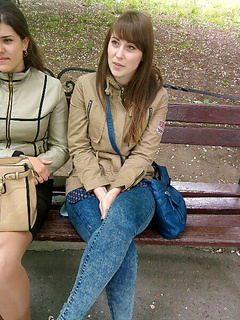 «I the child accustom to throw out garbage…I bring him into school, and we throw out garbage already there as during our way there is no garbage ballot box» , - the resident of the Central district Nikolaeva, the employee of bank Alla Oshmarina has complained.
«It is necessary to clean illegal advertizing and boxes, to allocate special spaces for advertizing, differently «Budkograd» will completely and irrevocably become the only face of our city soon, and all of us will forget how our city in general looked» earlier, - other inhabitant Nikolaeva of Yaroslav Zaikin says.
In addition, during poll Nikolaev's inhabitants have paid attention of the mayor to a problem of stability of supply of hot and cold water, to need in the summer to water live trees and to cut off already dried as at good wind it «can fall down the head». Also nikolayevets ask the mayor to resolve quicker an issue with stray dogs, in particular, in the residential district «Alluvium» , to adjust regular garbage removal, especially in regions of private houses.
In general Nikolaev's inhabitants haven't felt on themselves special result of activity of the new mayor Alexander Senkevich yet, however understand that «I have passed still very short term». Citizens are ready to give still some time for the correct alignment of forces and believe that Alexander Senkevich will cope with all objectives. At the same time, some nikolayevets are sure that the new mayor could already show the managerial skills during this time that it wasn't necessary to his voters «to be disappointed once again in the made choice».