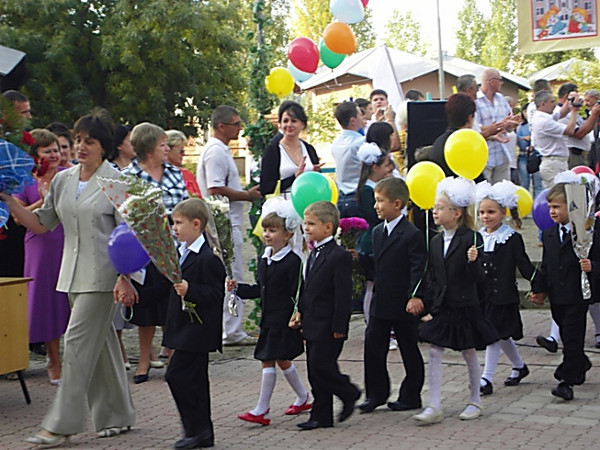 On September 1 - a holiday of the first call. It is the most long-awaited day for those who will for the first time cross a school threshold. It is a holiday for first graders and first-year students. Both that and others enter absolutely new life. Therefore this day for them the most exciting and memorable. And for the Nikolaev city school No. 64 which settles down on Architect Starov St., on September 1 the double holiday - at this school is today the present Birthday. Exactly ten years ago for the first time the doors for first graders with huge bouquets here were friendly opened. Exactly ten years wisely direct school the head mistress Antonina Pavlyuk.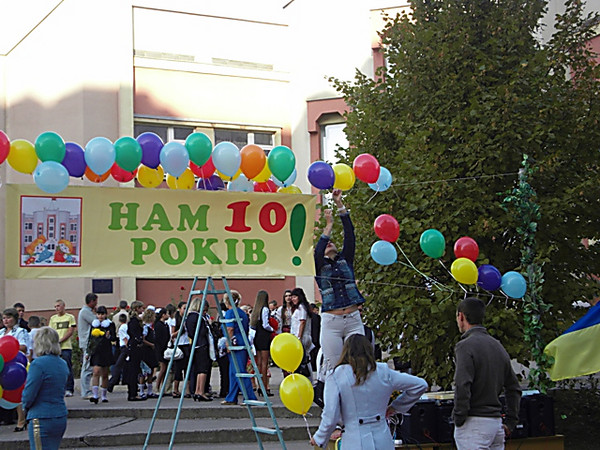 However ten-year anniversary celebrates today not only school, but also kindergarten No. 1 which is at school. Little pupils of a kindergarten too took active part in celebration 1-го September.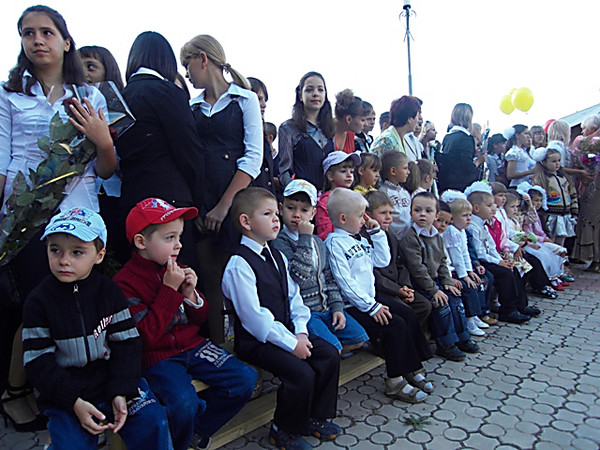 On a solemn ruler the chief of administration of the Central district Vladimir Ryzhik congratulated all on a holiday and reported a joyful message - already soon in this area there will be a new school which will give senior secondary education (at school No. 64 only nine classes).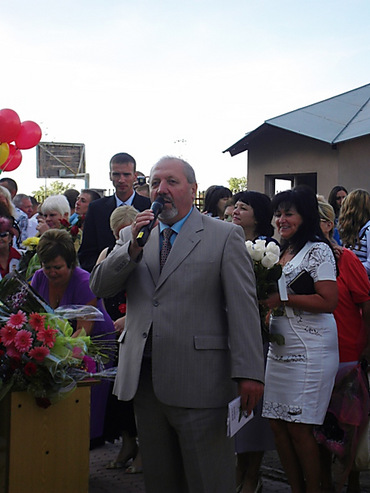 Antonina Pavlyuk told that when the new school will be constructed, this building completely will pass to kindergarten - "we will get over to the new building". According to the head mistress, this year the school taking into account first graders accepted 460 children.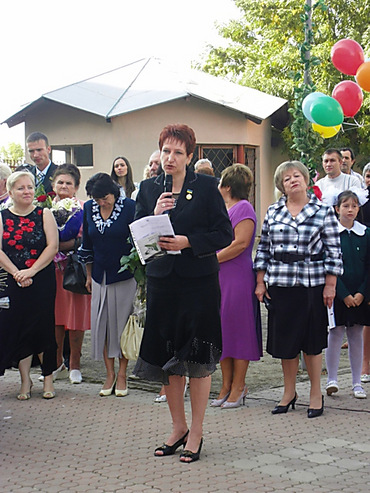 "This year at us the three first a class in which 75 children" are, - I noted A. Pavlyuk. As for kindergarten, this year the total of kids makes 228.
In ten years of the activity the school No. 64 let out more than 600 pupils, five of them gained the honors degrees, ten teachers were awarded by diplomas of the Ministry of Education and Science, five more teachers - excellent students of education.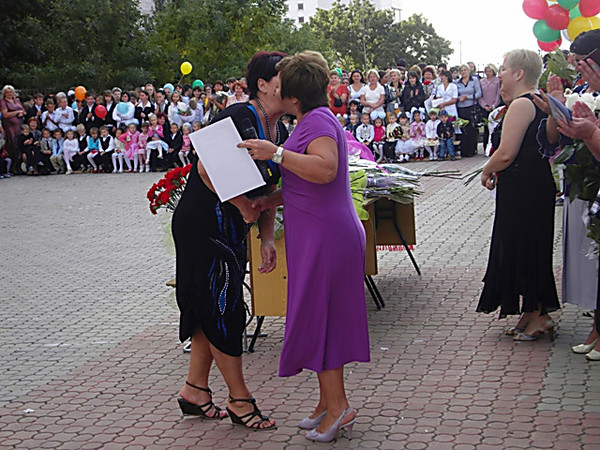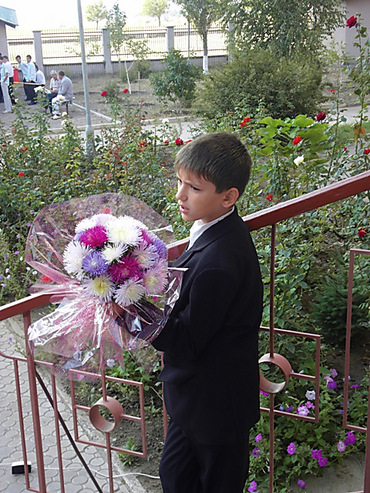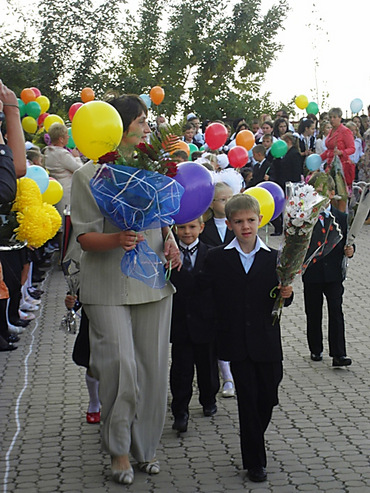 First graders to a solemn ruler are brought by their first teacher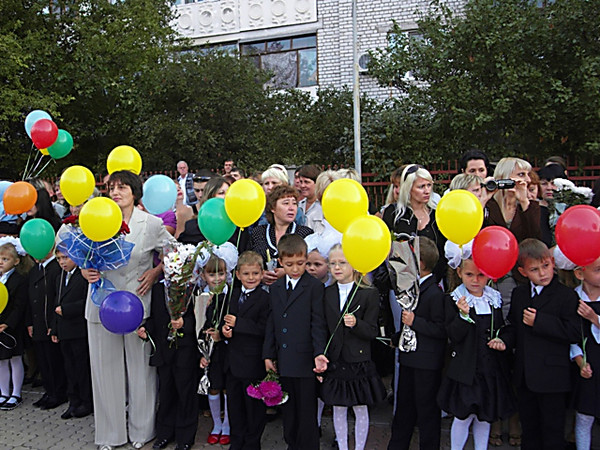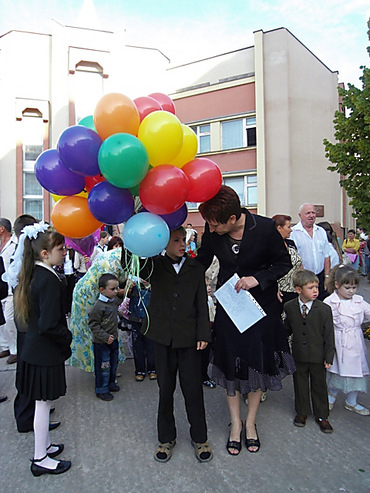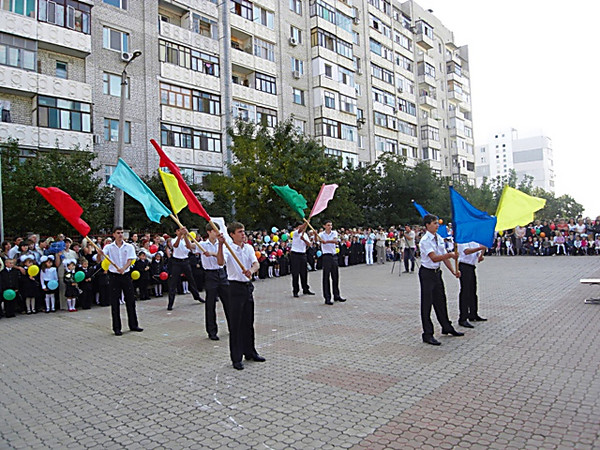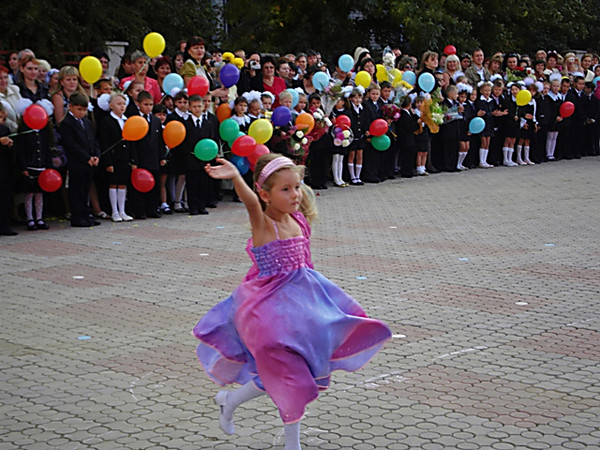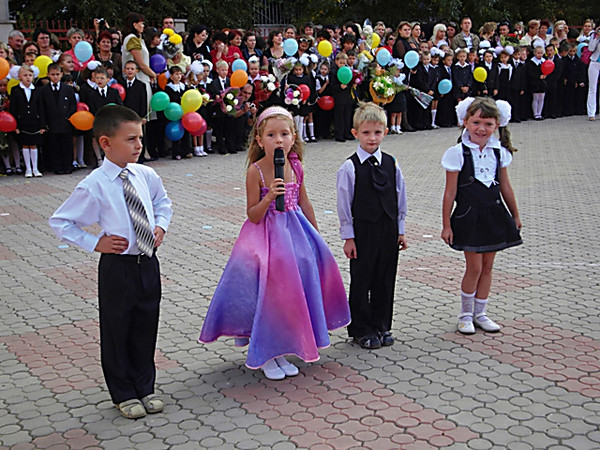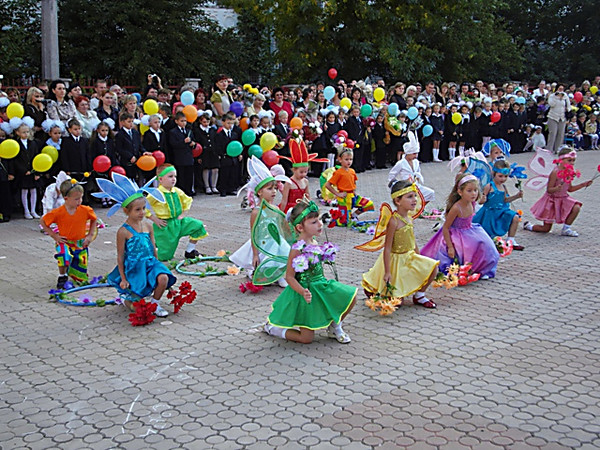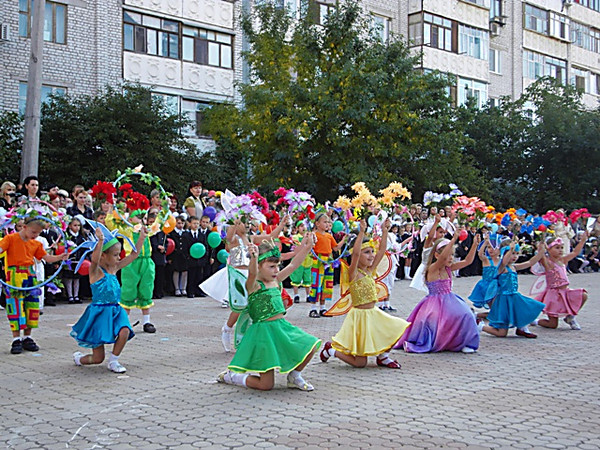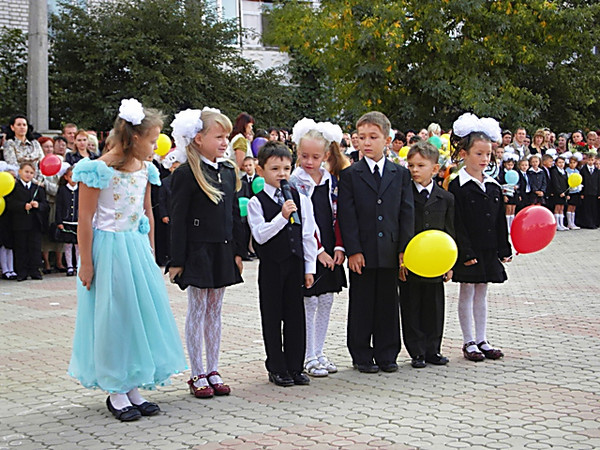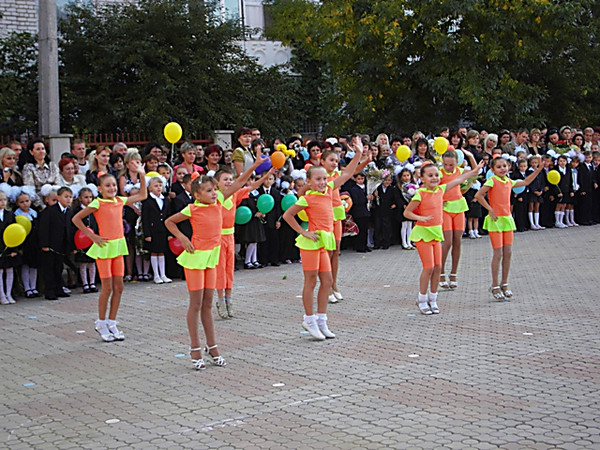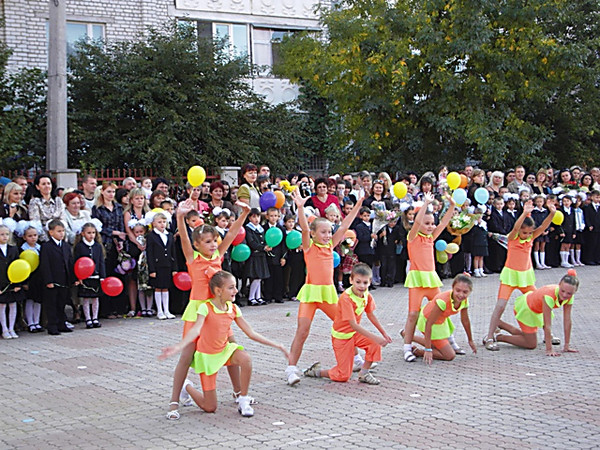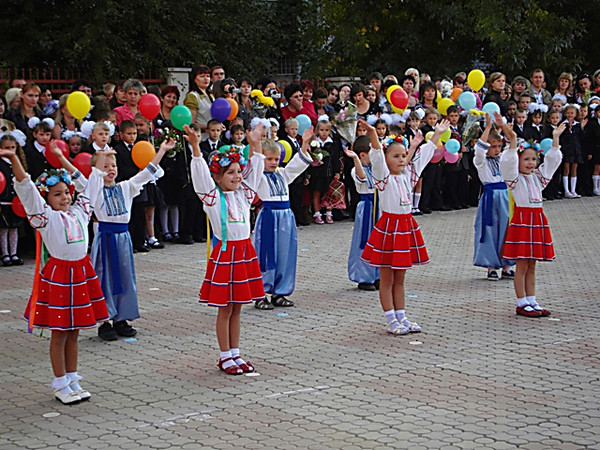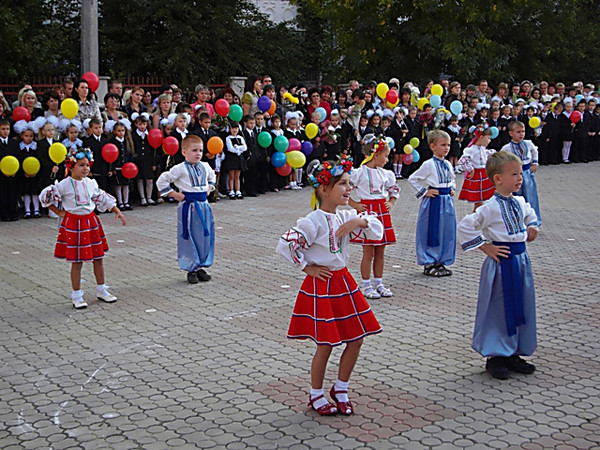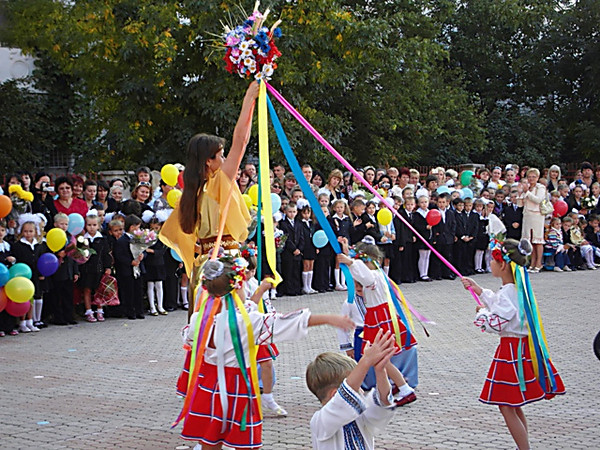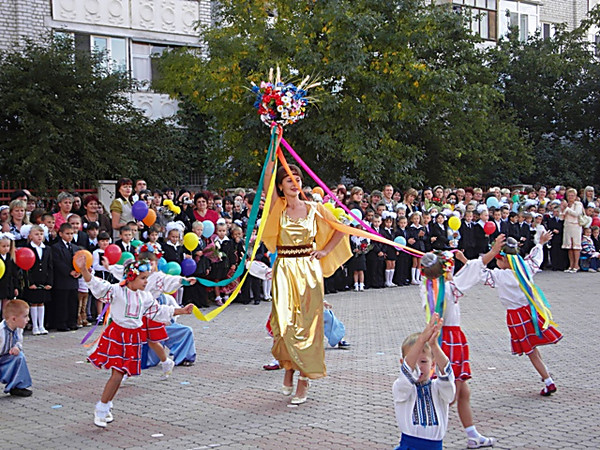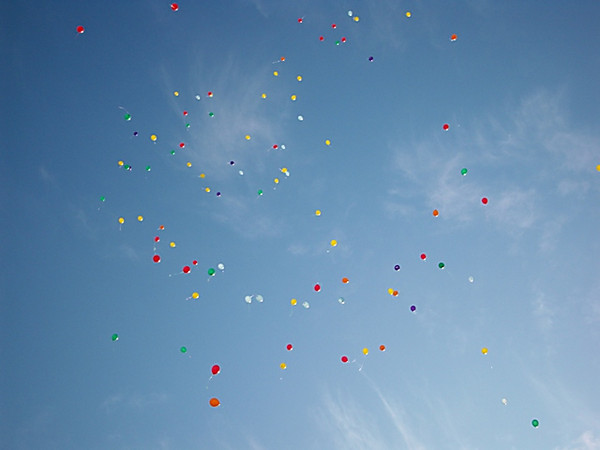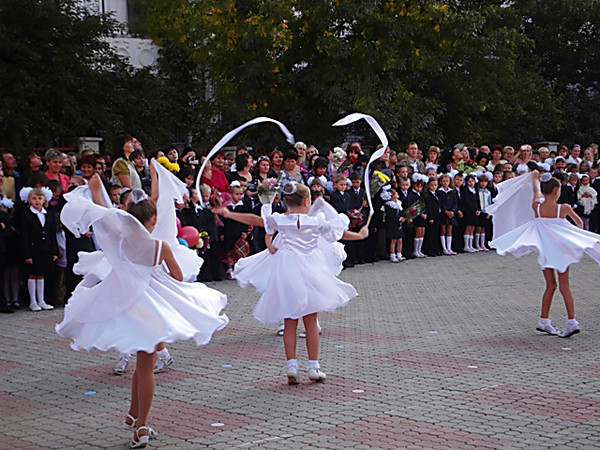 Here it - a long-awaited first call!