Krivoozersky RO Regional Department of the Ministry of Internal Affairs of Ukraine in the Nikolaev area searches the missing person гр. Veprikov Leonid Savvich, 20.09.1929, the native пгт Savran Savransky р - on Odessa region, the inhabitant of page Ocheretnya Krivoozerskogo р - on the Nikolaev area, the pensioner who left 27.12.2008 the house in the unknown direction and so far its location isn't known.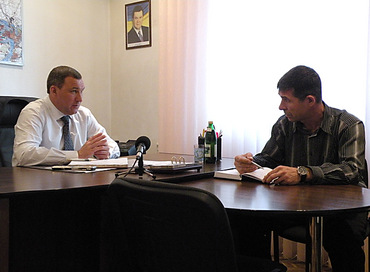 Signs: height is 165 - 170 cm, a thin constitution, the person swarty oblong, hair straight lines short.
It was dressed: in a cap military winter gray color, a jacket military green color, trousers of gray color, footwear darkly - gray color, a glove of black color.
When obtaining any information on establishment of location of the missing person, we ask to report by phones: 8 (05133) 2-42-21, 2-42-35, 2-25-73, 80931605353, or 102.