In October, 2009 in the city of Nikolaev the operational meeting took place following the results of quickly - office activities of divisions of Public service for fight against economic crimes from all Ukraine. About it reports TsOS Regional Department of the Ministry of Internal Affairs of Ukraine in the Nikolaev area.
Under the chairmanship of the head of the department of Public service of fight against economic crimes of the Ministry of Internal Affairs of Ukraine the general - the militia lieutenant Leonid Skalozuba reports of chiefs of managements of services were heard.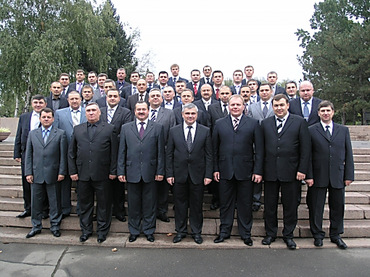 The special attention during carrying out meeting was paid to performance of the tasks provided by directive decisions of boards and meetings of the management of the Ministry of counteraction to economic crime for 9 months 2009 and on actions, directed on increases of efficiency of their performance.
Also, at chiefs of regional governments of GSBEP offsets on vocational and fire training were accepted.