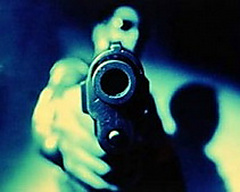 On October 26 attempt at the director of Privat of Dnepr TV TV company (the 9th channel) Kirill Danilov was made.
I reported a reliable source about it.
According to him, at 20.30 Danilov left from an entrance of the building of TV company, got into the car in which it was waited by the driver. The car drove off on 30 meters when there was an unknown who in an emphasis shot a car around a place of the passenger.
In total the malefactor let out 4 bullets, and only on happy combination of circumstances Kirril Danilov remained is live.
I worked at a place of an event it is investigative - task force headed by the chief of GUMVD of Ukraine in the Dnepropetrovsk area Anatoly Naumenko.