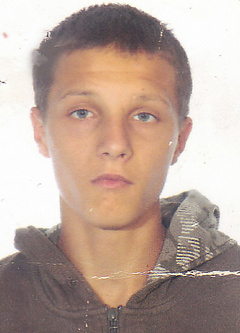 Lenin RO NSU Regional Department of the Ministry of Internal Affairs of Ukraine in the Nikolaev area searches minor Monastic Yaroslav Aleksandrovich, 15 years, the pupil of school of social rehabilitation. On October 26 this year it left the house and so far didn't return. Its location isn't known.
ITS SIGNS: by sight 15 years, height of 160-165 cm, hair darkly - fair-haired, short, a thin constitution.
It was DRESSED: black jumpsuit, brown shoes.
Everything who possesses any information, a request to address by phones: (8-0512) 21-61-11; 21-61-96; 49-82-33.