Today the Birthday is celebrated by the deputy head of department on fight against organized crime of Regional Department of the Ministry of Internal Affairs of Ukraine in the Nikolaev area the militia lieutenant colonelArtur Gasparov.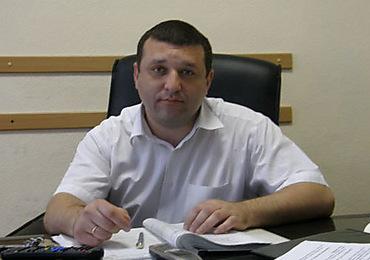 Artur Gasparovsupervises investigations of crimes which belong to, the so-called, all-criminal line. On its account a large number of the solved resonant crimes.
Site edition "Crime. Is NOT PRESENT" congratulatesArtur Vladimirovichhappy birthday.
Accept our most sincere congratulations. We wish you good luck and health, progress in work, heat and a consent, a family cosiness and love your native, to relatives and friends.
Let your creative plans and plans will be carried out, and all your undertakings are accompanied always by success!