Last Friday in Nikolaev eight beautiful girls fought for the right to become the queen, "The queen of fall - 2009". As organizers of competition acted ice a skating rink "Gulf Stream" and reklamno - festive agency "Glyanets".
Choose the best of the best could not only judges, but also the audience. For this purpose at an entrance on a skating rink to each visitor issued the special questionnaire in which it was possible to enter number of the pleasant girl.
In the first competition which was called "Pleasantly to get acquainted", participants under individually picked up music not only presented themselves to the audience in various images - an angel, the bride, the amazon, etc., but also showed ability to skate.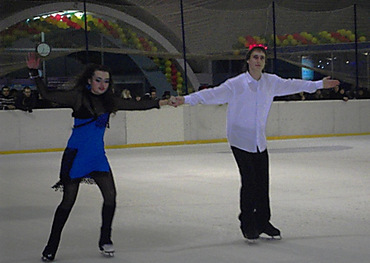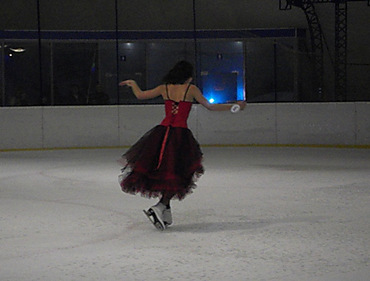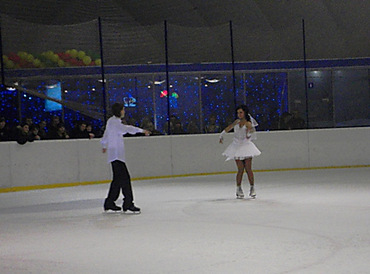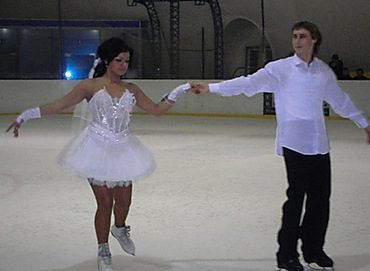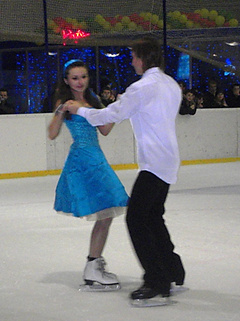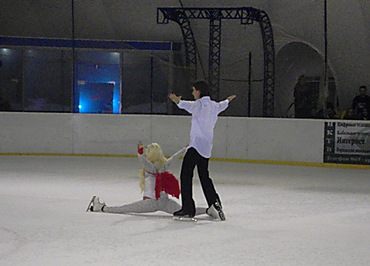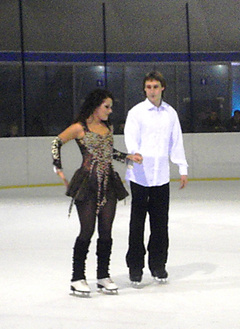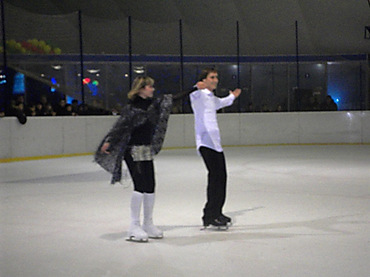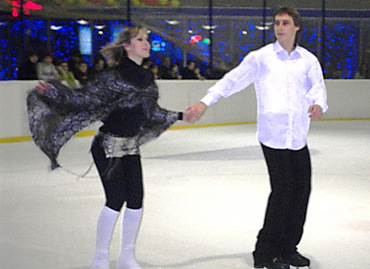 The following competition - "On all feet of the skilled worker". Girls had to show the ability to dance at any time, with any partner and under any music. According to competition conditions the sequence of performances was chosen by lot, all girls had to execute one dance. But under what music it will be necessary to dance girls learned already being on a scene. However difficulties for pretenders to the title "The Queen of Fall — 2009" only began. In the third competition "Declaration of love" of the girl had to express the feelings, but without uniform word, using only a mimicry and gestures.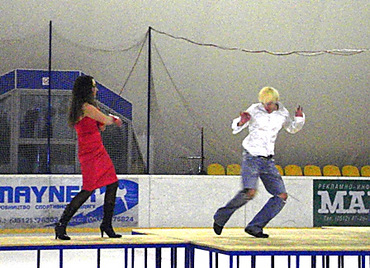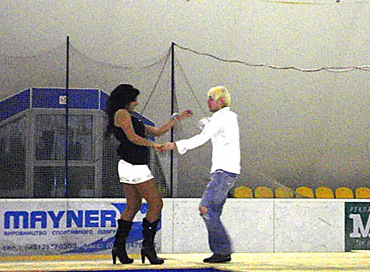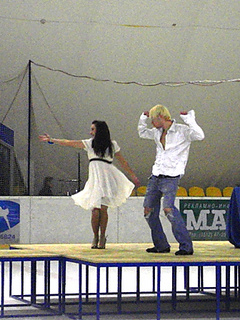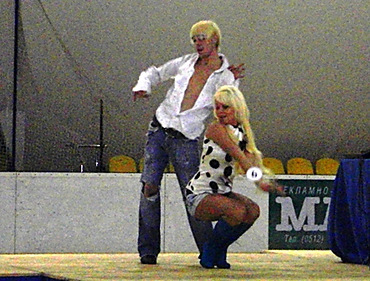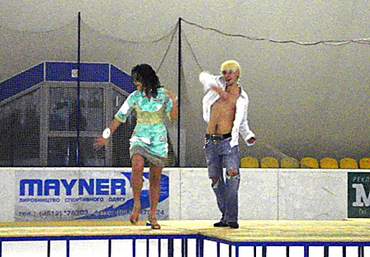 Any beauty contest, certainly, doesn't do without exit in bathing suits, but participants of this competition left … in linen and fur coats, and competition was called "And I such, rastaky! ".
The competition "Evening Reception" became finishing - girls left in evening dresses.
Audience during small breaks between competitions was entertained by DJS Original's and Dj Kirpich, and also show - the ballet "Black Sea".
All participants of competition received gift certificate and underwear sets. And the title holder "The queen of fall - 2009"Darya Dymova- also tour. I became the queen of spectator sympathiesNatalya Polovnikova, the girl the photoshoot and a romantic dinner waits.