You sometime saw a rainbow in the winter?. And here to nikolayevets today, on December 26, has the luck to see it, despite that a rainbow in the winter - very unusual occurrence. After all in the winter, especially if the hard frost, a rainbow actually isn't shown - snowflakes don't reflect light of the sun as rain drop. But as today in Nikolaev there was not so winter weather - the above-zero temperature and a rain, the rainbow over the city appeared, and besides not one, and whole two! One was very bright, the second is more pale.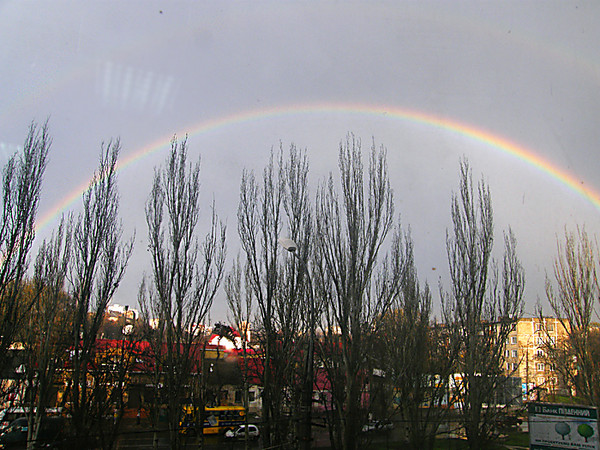 The rainbow arises from - that a sunlight experiences refraction in water droplets (a rain or fog), soaring in air. These droplets on - to a miscellaneous reject light of different flowers therefore this world decays in a range. It seems to the observer that the multi-colored luminescence proceeds from space on concentric arches.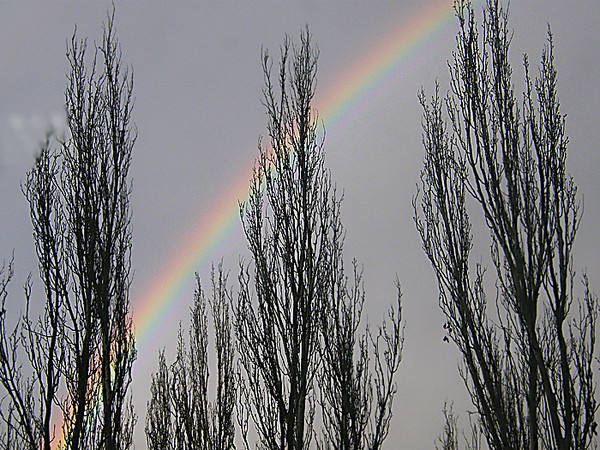 For everything the phrase for storing of an arrangement of flowers in a rainbow is known? "Each hunter wishes to know where the pheasant" sits. Red, orange, yellow, green, blue, blue, violet ….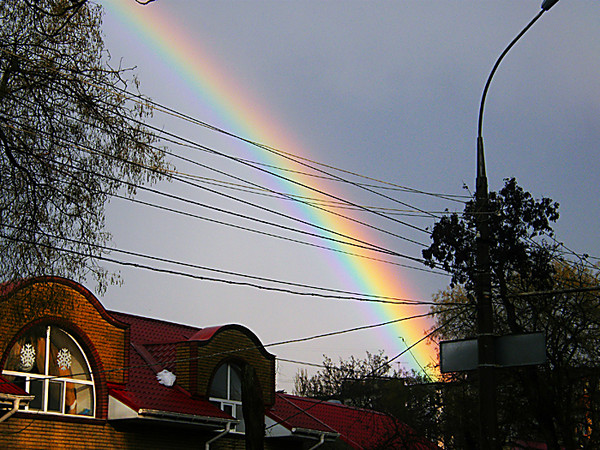 Besides, very many signs are connected with this phenomenon and popular beliefs. So, in the Scandinavian mythology the rainbow is the Bivryost Bridge, the connecting Midgard (the world of people) and Asgard (the world of gods). And on the Chuvash beliefs if to pass through a rainbow, it is possible to change a floor. If you dream of fantastic riches, keep in mind that Irish лепрекон hides a gold pot in a place where the rainbow concerned the earth.
In the Bible the rainbow appeared after a Flood as a symbol of forgiveness of mankind, and is a symbol of the union of God and people (in the person of Nov) that the flood never any more won't be (Byt.9:13-15).