On Sunday, August 15, around 15.00 on Alyaudsky descent that connects Grechishnikov St. and 2-ю the Embankment, KAMAZ trailer, up to the top loaded oats turned over.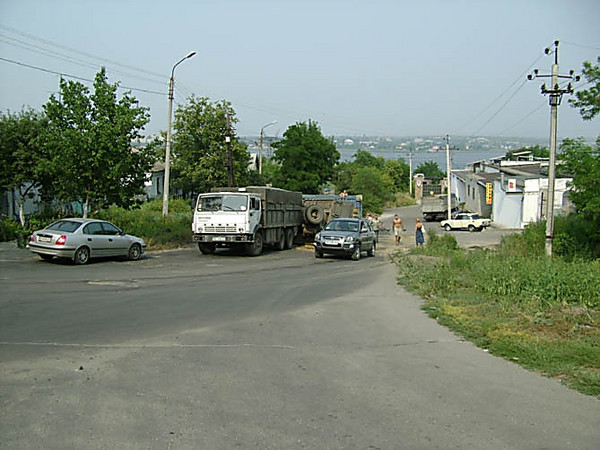 As toldthe driver of the car, on its this steep slope suddenly "pulled back". As a result the trailer deployed across the road and turned on one side. More than 10 tons of oats appeared on the carriageway, and the trailer almost completely partitioned off journey. The destination where it was necessary to transport grain - New Bug.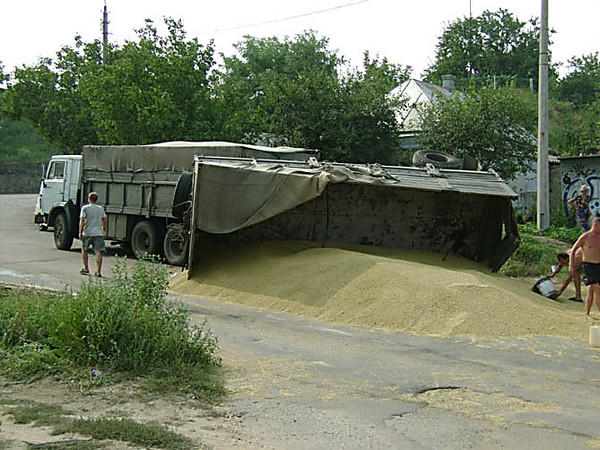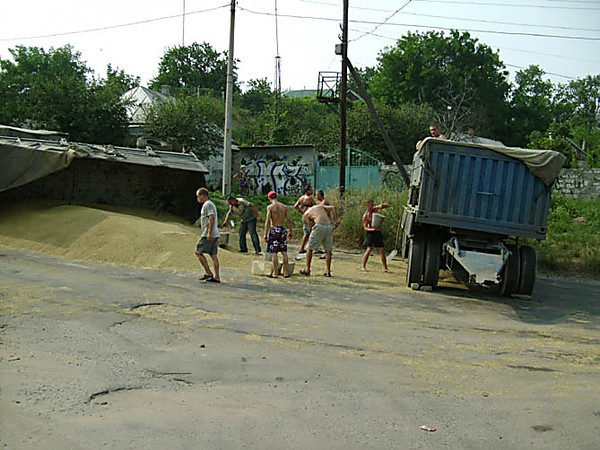 After incident of tens young people by means of shovels and buckets load scattered oats on other trailer.