Prior to the beginning of academic year there were few days. Changes in children's recreation camps come to an end. To leave the brightest impressions of rest in memory of pupils militiamen any more for the first time visited Zarya camp. There they arrived with the fascinating competitive program and, certainly, gifts.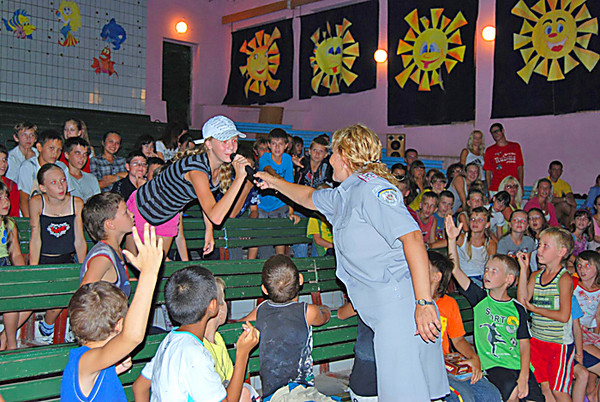 According to the senior inspector of STATE NSU of Regional Department of the Ministry of Internal Affairs Oksana Choubina, the purpose of such meetings - not only prevention of commission of crimes and offenses among children, but also formation at younger generation of an image of the modern militiaman as friend, the adviser and the assistant. After all idea of the police officer is most often formed at the child under impression of the seen movies or according to stories of adults.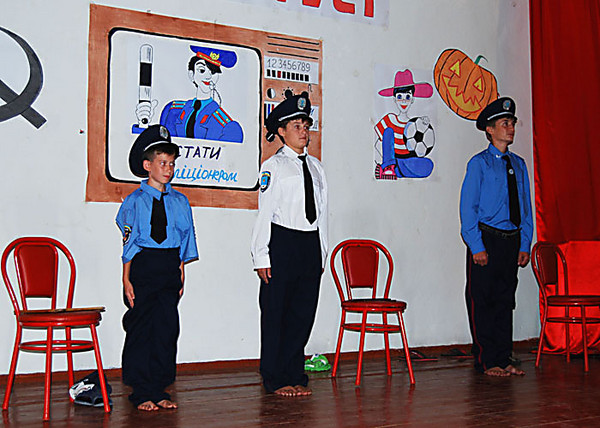 And that children could get acquainted closer with a profession of the militiaman, interesting competitions where it was necessary to show ability logically to think, show sharpness, to be fast and resourceful were offered them. For example, Competition "Guess That Lies in a Black Box", "Marksman", or "The best advertizing of militia attributes". Groups took active part in competitions. Especially children liked a task: who quicker on a signal "Alarm! " will put on a militia uniform. Winners of competitions received diplomas and gifts from the Nikolaev municipal government of militia.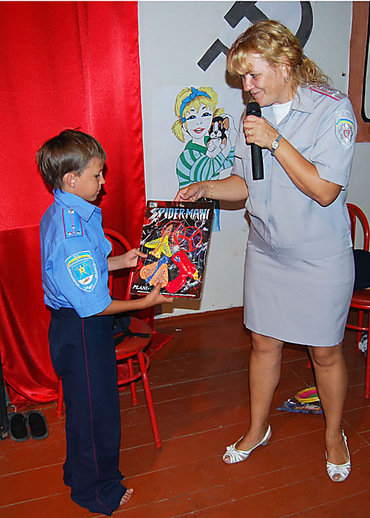 Demonstration performance of a guard militia dog became a nail of a meeting. And the employee of explosive service told children about measures of personal security at detection of suspicious subjects.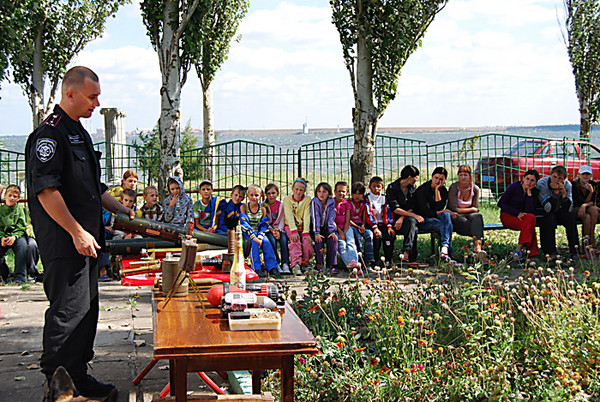 Having received a huge charge of positive energy, there is a wish to believe that such meetings to children will be remembered for a long time, the group of public relations of the Nikolaev municipal government of militia reports.