Prince Potemkin G. A. I chose a place for the new city – Nikolaev – for reasons of convenience to construction of fleet Russian, generally state. And at all times implementation of orders of military departments provided to the city comfortable existence. Generous budgetary financing attracted here people rich and workmen: there was an opportunity and to earn and profit. Certainly, along with the fighting ships in the city vessels and commercial were under construction, but their contribution to a bulk moneybox always was very small. Probably, the business grasp often was "bottleneck" in the region ship.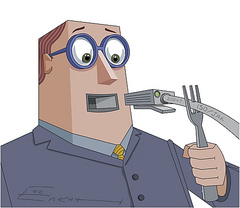 During the periods of absence of military orders Nikolaev always appeared in difficult financial position. However such in its stories it happened infrequently and therefore at the crisis moments of serious conclusions on further destiny of hundreds thousands of citizens never became.
It developed so that the most part of the previous life the city of ship builders was Russian, and the big country very regularly charged to plants production of new projects military and civil, but not the commercial beginnings.
However in the history of ship edge there was a sharp turn: it was Ukrainian. And such changes put to Nikolaev "blow below the belt". All that was created within two centuries, almost completely disappeared in two decades.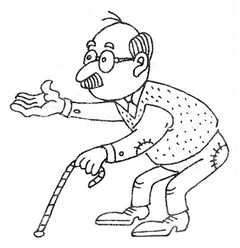 The ship-building branch of Nikolaev of the end of the XX century included the powerful design organizations, plants with highly qualified specialists, a set of the adjacent contract enterprises and the organizations, a profile higher educational institution - the Nikolaev shipbuilding institute, professional technical schools with powerful material resources and good methodical providing.
And what today? The design organizations turned into offices on leasing of floor spaces and the equipment, plants remained with small workers, generally the intellectual direction, contract organizations (for example, once powerful enterprise of "AYR") earn a living by leasing to business concerns of all personal and real estate.
Certainly along with shipbuilding in so difficult situation there were aircraft manufacturers, raketostroitel, mechanicians and representatives of many other high-tech branches of a state farm.But the aircraft industry in Kharkov, rocket production in Dnepropetrovsk, mechanical engineering in Lugansk and Zaporozhye and other industrial centers of Ukraine to a condition of shipbuilding didn't fall. Nowadays these branches bring in a country moneybox the income not only in the form of money, and and in the form of positive image for the created new projects and models. Today the country is proud of their production, and the market buys and allocates for it a foreground among many global manufacturers of planes, rockets and other difficult technical products.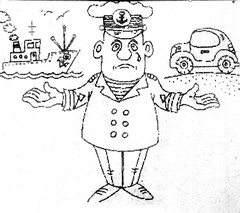 Why the ship-building complex of Nikolaev was so fragile and turned more into the myth, than into reality of the present? Any of governors of Nikolaev to receive the answer to this question at all and I tried. Many elite a bulk heads before elections told about the love to shipbuilders, something promised, and very quickly forgot. It is a pity that memory at "elite" is so short even, despite of that was a question of work for hundred thousands of citizens.
Than today Nikolaev differs about many others the country cities? Except for a geographical position - anything. The main article of the income of the city budget - income tax from a salary of employees of the enterprises, generally not Nikolaev which in treasury of a bulk flows without any efforts of local officials. This sum poor and to be spent it, generally for operating costs and patching of holes in municipal economy. And on all new intellectual, technical and technological money and time isn't present. But after all without development any structure including the city, are doomed to status and influence loss. It also happens to Nikolayev - the cancelled capital of shipbuilding in Ukraine.
By number of orders at shipbuilding plants of Nikolaev there can be an opinion that in the world the new ships any more don't project and don't build, and in shipbuilding sciences any more didn't remain "white spots". Certainly this opinion of the pessimist from an office in which the foot of the customer and the performer doesn't go. The powerful stream of vessels to moorings of the Nikolaev ports says that today in sea economy the stormy life and world fleet boils works at full capacity. And someone all these bulk carriers, container carriers, tankers, barges and tows and much another designs and builds. Why it doesn't do Nikolaev? And whether in the future the city will play still any role in shipbuilding? It is very likely that isn't present. Unfortunately, the commercial vessel construction didn't become leading branch of edge.And in our hard times there was yet no the person, capable to develop business of the prince Potemkin due to business wit.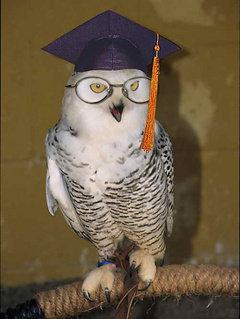 The people living in one territory, are always interested in that events on it developed consistently. Such order significantly simplifies for personal future everyone sure planning. Ability to plan the future is that distinguishes the society based on joint activity, from chaotic crowd. But in it Nikolaev while didn't reach big results. For the first decade of the XXI century in the city any large-scale project aimed at the development of a bulk wasn't planned and realized. In Nikolaev there is nobody to be engaged in advance planning and it is the undoubted miscalculation of the real administration.
The day before next elections. Again the mayor operating will broadcast something about shipbuilders, mechanicians, housing and communal services and about many other experts. But why during a time of its board Nikolayevom the shipbuilding, mechanical engineering, municipal services so didn't rise "from knees", and plunged into the bog even more deeply, it won't give the answer. There was no time to think to it of it.
However unless not the leader of a city bulk has to be engaged in what fed and feeds hundreds thousands nikolayevets?
V.A. Nikitin, expert of the All-Ukrainian expert network
August 12, 2010.