On December 16, next Tuesday, on Nizhnyaya Embankment at School of young seamen the floating oceanarium which came to us couple of days ago from Odessa will open.
Floating oceanarium - unique not having analogs in the world floating (but not self-propelled) a construction which was under construction nearly a year according to the project of the Nikolaev institute "Chernomorsudoproyekt".
This floating oceanarium "grew" from a stationary exhibition which worked in Odessa, but changed a little. For today it is the biggest aquarium in Ukraine in which for visitors (and at the same time there can be 160 people) will be open 5 halls placed on three floors.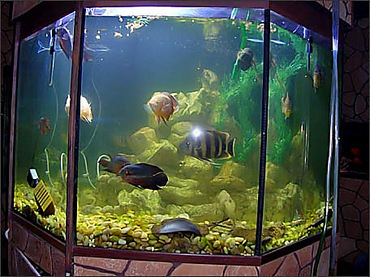 According to the director of an oceanarium Larisa Chizhevskaya, there is a separate hall with flora and fauna of the Red Sea and the Indian Ocean - with remarkable sea butterflies, ashkeys, fishes - surgeons, sea angels and live corals, aktiniya and designate.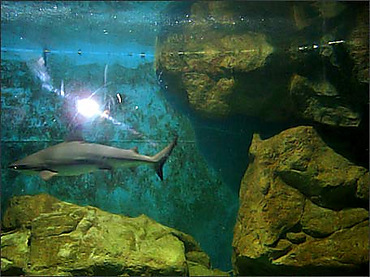 In a separate hall fresh-water fishes, long-necked turtles and caymans are presented. There is a huge terrarium with tamarins and iguanas. And, of course, a big aquarium with sharks, other predators and a clingfish.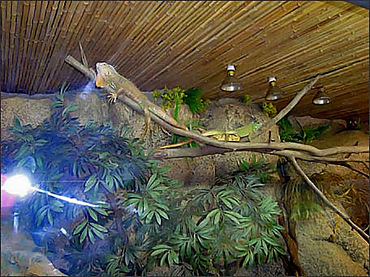 In a separate hall there are green monkeys, terrariums with cockroaches and lizards, and also "the island of crocodiles".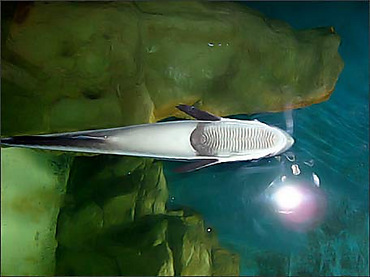 We will add that except these animals and fishes, on a vessel live a polecat Fedya and couple of groundhogs whom, without philosophizing crafty, call Grishami. These animals - manual, but won't allow to feed to visitors them. And visitors will be able to have a bite at small small restaurant at which also there will be many aquariums.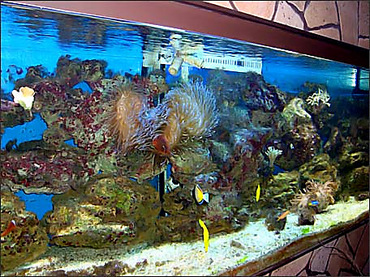 If to speak about operating time and visit cost, the oceanarium will work from 10.00 till 20.00. At this time, as plans the oceanarium management, to take a look at fishes and animals children and families will come. Entrance cost - 30 UAH from the person on weekday (children till 5 years free of charge), and on days off - 35 UAH from the person. The administration of an oceanarium and holding an action for pensioners (to reduce for them the cost of tickets), about what it will be reported in addition thinks.
Besides, from 21.00 to 23.00 the separate program - for those who is more senior 18-ти than years and who wants to look at feeding of predators which as it is clear, don't feed on cakes will work. It is supposed that it will be show with east surroundings - fakirs and yogas.
Days through the 30th oceanarium by means of a tow will leave Nikolaev - up across Dnepr towards the capital of Ukraine, on the road coming into Kherson and the other dneprovsky cities.