Today, in the late afternoon on a facade of the Executive Committee of the City Soviet of People's Deputies huge hours will be determined.
On new two-meter hours can verify time, but also to listen to fight of a new city chiming clock.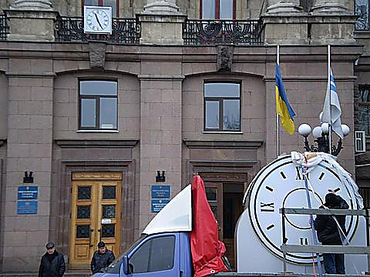 - Today in the second half of day they will flaunt hours on a building facade, - the master reports. - Besides everyone nikolayevets not only will be able to admire them, but also to hear a ring of a chiming clock. We will try to establish them as soon as possible.