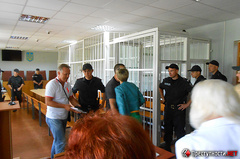 The appellate court of the Nikolaev area released the Nikolaev businessman Igor Naumenko, thereby having cancelled it a sentence of the first instance.
The correspondent reports about it «Crime. Is NOT PRESENT» from a court hall.
It is known that Igor Naumenko, which is known in certain circles as «Naum» and, according to information GUBOP of the Ministry of Internal Affairs of Ukraine, positioned himself as «looking» , fall of 2012 I was it is detained on suspicion in illegal handling of the weapon.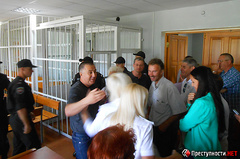 We will remind, Lenin district court of the city of Nikolaev on Thursday, April 4, Naumenko condemned as regards 1 article 263 of the Criminal code of Ukraine (firearms storage), having appointed it punishment in the form of imprisonment for the term of 2 years.
However, on Tuesday, May 28, consideration of the appeal complaint condemned on a sentence board of judges under the chairmanship of the judge Fedor Dzyuby took place.
The court session lasted more than one hour. Igor Naumenko's lawyers Oleg Kiryukhin and Anatoly Mavrody during judicial debate once again paid attention on all those inaccuracies and contradictions in the case of their client which were allowed from a consequence. And Igor Naumenko told judges about how occurred his detention, a search in the house and other.
The representative of the accusatory party in the word noted that, according to prosecutor's office, the sentence to Igor Naumenko is reasonable, and all case papers were studied in full during a pretrial investigation.
After debate the board of judges went to the consultative room, and after 15 - minute meeting decided to satisfy partially the appeal of Igor Naumenko and his lawyers,also I exempted Igor Naumenko from detention with a trial period in one year.
Present at meeting to such judgment applauded, and Igor Naumenko let out from a court hall.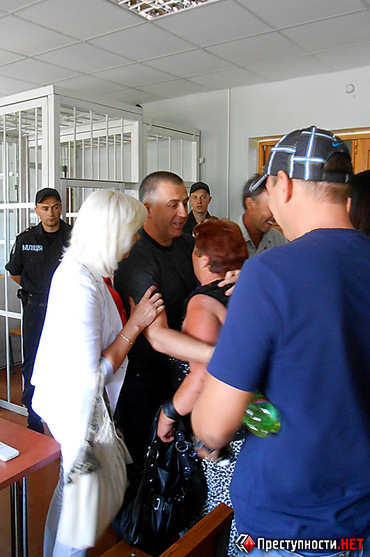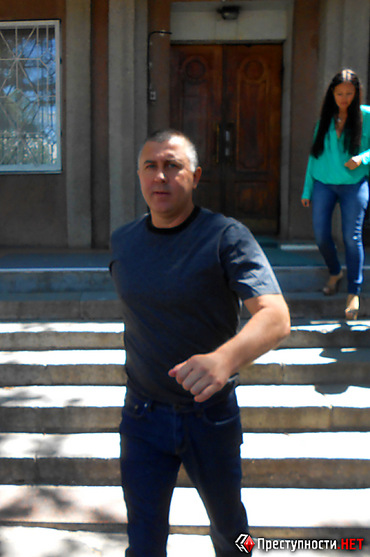 In the comment to journalists Igor Naumenko noted that isn't going to stop on reached and will achieve further justice.
We will remind, earlier it was reported that On April 4, the Lenin court of Nikolaev pronounced a sentence in the matter of Igor Naumenko, which accused of a crime according to p.1 Art. 263 of the Criminal code of Ukraine—storage of firearms and fighting supplies without the permission provided by the law. Then the court satisfied the application of prosecutor's office and I appointed to it punishment under this article— two years of imprisonment .
Naumenko already repeatedly declared that the weapon to it threw militiamen also I told how investigators on its business often change.
Thus colleagues of the defendant declared that militiamen removed the video file, where it is photographed as they throw the gun.
In more detail about business it is possible to read in the publication: «To execute it is impossible to pardon» : Court on a home straight in «Naum» .