Try to take an interest in bookstores in a grant on "vytynanka" (a vyrezyvaniye from paper of figures, ornaments, etc. At best to you will suggest to examine Japanese "origami". And primordially Ukrainian art of our people originating in the middle of 19-го of an eyelid when paper gained distribution in villages, and huts from "kurnykh" turned in "pure", still didn't find a wide circulation. And we get acquainted with vyrezyvaniye equipment from paper only at school, in elementary grades, and in a couple of years safely we forget about snowflakes with own hand made of a standard sheet with which joyfully decorated windowpanes. Yes what to say: in all Ukraine and now three tens masters of a vytynanka are hardly. They gather time in two years for the "сейшен" in the Vinnytsia museum a vytynanok. And only after 25 - a summer break, last year, in Lviv the All-Ukrainian exhibition of masters of this half-forgotten creativity took place.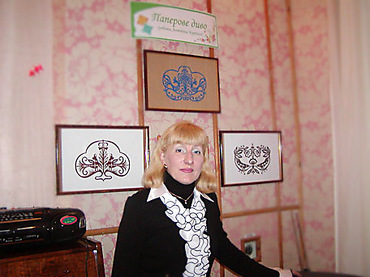 In the first day of Old New year in regional library for youth the exhibition a vytynanok of the national skilled worker Antonina Burdina "A paper miracle" opened. She rather became interested recently and mastered a type of folk art new to and opened to its wide range of nikolayevets. Antonina sees in it something "mystical":approximately a year ago in the Nikolaev telecast "Krapki over I" it asked a question of, whether there are at us in the city those who is engaged in this original "naive" art? It appeared, is. So Antonina got acquainted with the national skilled worker Irina Pokidanets. And then Antonina Burdina came to the Nikolaev office of the Union of national masters of Ukraine.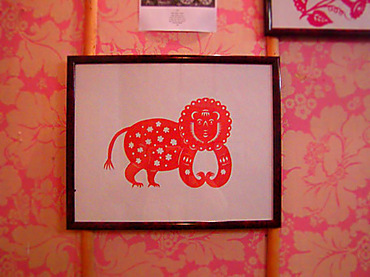 Vyrezyvat Antonina began on samples - pictures of the national artist of Ukraine known around the world, rural "primitive" Maria Priymachenko, and it was given it first hardly. "The channel was closed", - Burdina jokes.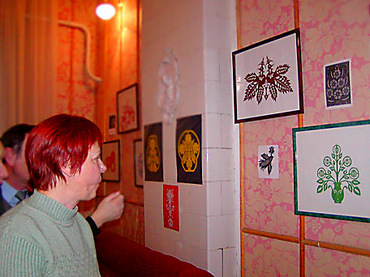 It seemed to it that pictorial works can't "be crossed" with a vyrezyvaniye from paper in any way. Antonina became interested in creativity of the artist more deeply, found out than and as that vein, learned that UNESCO declared "Year of Maria Priymachenko", and business is at once trite. At an exhibition Antonina's 17 works near which for comparison photocopies of works of Priymachenko, and a little original a vytynanok of the skilled worker hang are presented. Guests of an exhibition with surprise examined "Three grandfathers", fantastic animals and birds in that and other execution, and couldn't define that it is pleasant to them more: original or its paper interpretation?