Day of memory of participants of the local conflicts, on February 15, it is difficult to call a holiday. Yes, seemingly joyful date - a withdrawal of Soviet troops from Afghanistan, the termination 10 - summer senseless war in which thousands boys not smelling gunpowder and defending in this war not the Homeland perished is celebrated.

But from - for uncertainty of the relation to the fact of the Afghan war, as well as to tens other local conflicts about which still their participants prefer not to tell even in the middle of "man's" conversations, this date doesn't bear pleasure and doesn't allow to put end that was …

But every year nikolayevets to whom is what to remember and eat whom come to the Walk of Fame to remember.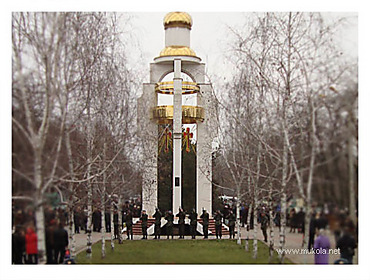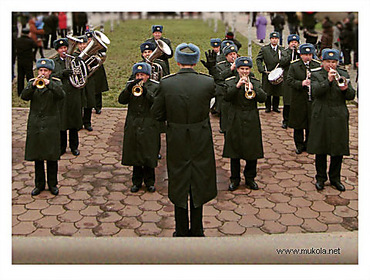 20- the anniversary of a withdrawal of Soviet troops from Afghanistan led to Slava's Stele of all - both participants of wars, and their children, and деже grandsons of victims.
Such number of the people, come to honor memory fallen, here yet wasn't.

It is hardly worth stopping on speeches of those who was obliged to tell "the word" on meeting - to them listened, but didn't hear, having plunged into the memoirs.
20 years are, on the one hand, big term. During this time boys managed to grow up, whose first shout sounded how the last Soviet soldiers crossed Amu Darya.
To them, as well as much of those who returned to the Soviet Union in zinc coffins, too was for 20 years.
Unless it is a lot of?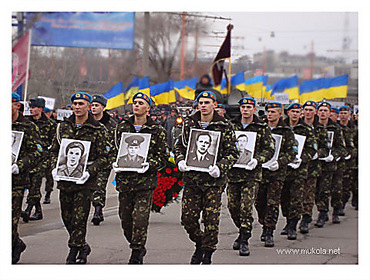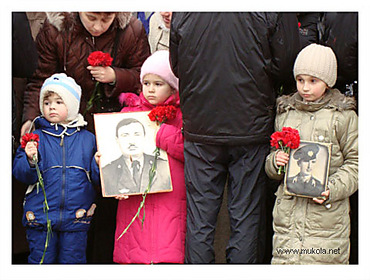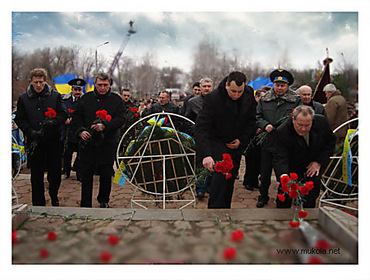 Today we honor those who didn't return and who died later not won war. Here, speaking to words of one of the Afghan songs, don't shoot, but there - at memories, in dreams - as before, there is a war at which wasn't, isn't present and there will be no victorious final.
Probably, understanding of this fact also tastes bitter on lips of those who remembers the fallen companions and for whom Afghanistan, Somalia, Yugoslavia, etc. - not an empty phrase.
And while we will remember, these boys, so forever and remained 20 - summer, will live.