Anatoly Valeev I resigned of the president of IFC «Nikolaev». About it reports the edition "Nikolaev soccer", with reference to official site of football club.
As they say in the message, it occurred this morning, on October 13. About any reasons of this decision of the president of club in the message it isn't told words.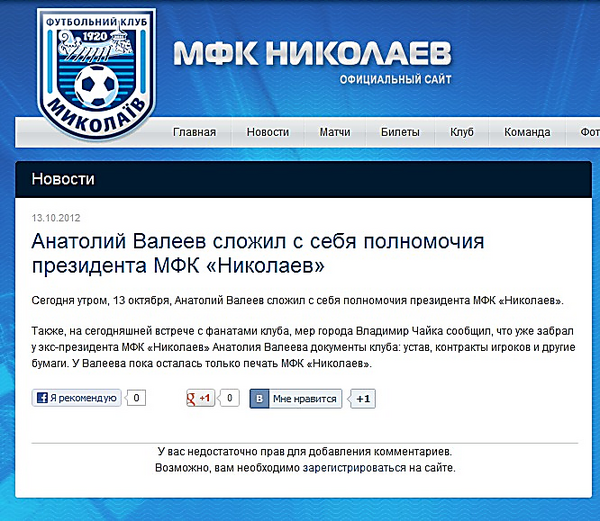 According to available information, the meeting of the management of club–took place this morning Anatoly Valeev and Vladimir Chaika with trainer's structure and team players. During a meeting, Vladimir Chaika I apologized to trainer's structure, having declared that the decision on discharge of trainer's structure, A.Valeev I accepted with it is hot - without having consulted to it.
In addition, it should be noted that today, during a meeting with fans,Vladimir Chaika I declared that leaves from a post of the Honourable president of IFC «Nikolaev».
«I wrote today the application…I refuse such honourable mission how to be the honourable president of club! But from it will change nothing…» , - I declared V. Chaika.