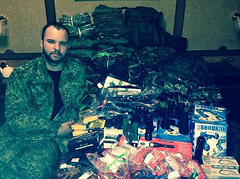 Death details on July 2 near Slavyansk two nationalists from Sankt - Petersburg, the separatists who were at war on the party became known. They were killed when the group of the far right was ambushed, arranged with the Ukrainian army, in attempt to leave from the city to the settlement of Semenivka.
About it reports «New Region».
Petersburgers Matvei Efremov and Vladimir Melnikov arrived to Ukraine on July 1, in group of twelve Russian far right. Also with them there arrived party of military equipment to the sum of 1 million 320 thousand rubles: berets, uniform, field-glasses and one arbalest. Operation the member «directedThe National - democratic party» Alexander Zhuchkovsky.
On July 2 guests from Russia and two fighters «DNR» , moving from Slavyansk to Semenivka on the minibus, were found by anti-terrorist operation forces. As a result of competently organized ambush and fire from the tank and mortars transport of separatists was destroyed. Were thus killed Efremov and Millers. According to one version, they burned down with the minibus, and on another - were lost, covering retreat of fighters.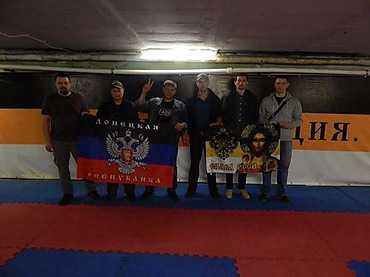 Also in this fight four participants of illegal armed groups got wounds. Among them - Oleg Melnikov amnestied «prisoner Bolotnoy» and activist of the Moscow organization «Alternative» , engaged in searches of the citizens kidnapped by the Caucasian criminal groups. National - the democrat Zhuchkovsky received an easy contusion.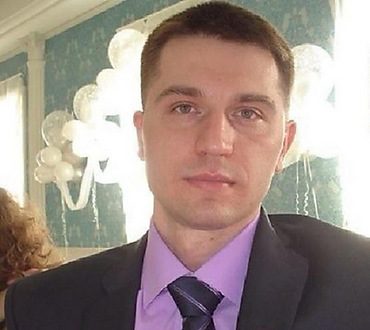 About losses of the Ukrainian military personnel of data are absent. Most likely, they didn't suffer.
According to Zhuchkovsky's electronic correspondence in the ranks of separatists «DNR» and «LNR» a month ago there were more than 300 citizens of Russia. Assume that lately their number considerably increased.
As it was reported earlier, on July 5 forces of anti-terrorist operation destroyed by bombing the most part of a column fighters which left Slavyansk and Kramatorsk.
We will remind, in ranks of terrorists «LNR» found the inhabitant Санкт - Petersburg Alexey Milchakov, which in 2012 «I became famous» that killed animals and I uploaded pictures of the entertainments in a network. Also on the party of the pro-Russian terrorists in Donetsk region with the Ukrainian army the police officer of the Russian Federation the member of the nazi organization is at war «Slavic union» Svyatoslav Pavlov.
It is known that leader of terrorists «Donetsk People's Republic» Pavel Gubarev it is closely connected with the Russian neo-fascist the organization Russian National Unity (RNU).