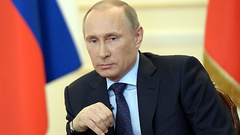 The president of the Russian Federation Vladimir Putin who sends the troops to Donbass in support of terrorists, I try to break mobilization in Ukraine, I made active bots and urges men to run in the Russian Federation.
The leader of the Russian Federation declared it in National mineralno - the raw Mountain university in St. Petersburg, writes a press - service of the Kremlin.
Putin declares that many people already allegedly already evade from mobilization and try to run away to Russia. The head of the Russian Federation specified that time of stay of citizens of Ukraine in Russia is limited to the law - no more than 30 days.
«They come back, and them «цап» and again there, under bullets send. Therefore we, probably, here will change which - that. Within the law we can increase the term of stay of certain categories of persons, first of all military age» , - the president of Russia assumed.
In parallel in the Ukrainian segment of the twitter allegedly Kremlin bots untwist the anti-mobilization campaign urged to demoralize the Ukrainian VS.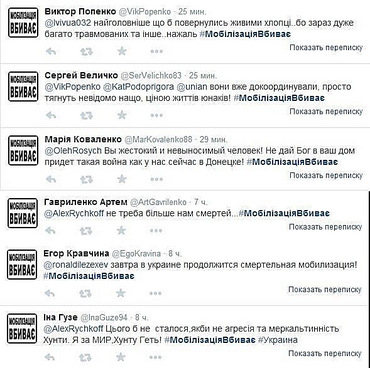 via @dimm94@olegbedd55 Dopovny l_nka: https://t.co/NWRubtknWV https://t.co/O0W6PQIkmh https://t.co/rxL3torRMP pic.twitter.com/oRI6RGiqzL

—Krivava Hudozhnitsya (@Ateralba) On January 21, 2015
We will remind, earlier Putin which army is at war on the party of terrorists and fires at civilians from "Gradov", declares that in Ukraine allegedly is at war «NATO legion» , which intends to achieve the geopolitical objectives of control of Russia.