Today, on April 9, unknown spoiled with a swastika, anti-communistic symbols, insults and threats to communists the building of Ship regional committee of Communist Party of Ukraine in the city of Nikolaev. About it it is reported on a site of the Nikolaev regional committee of KPU.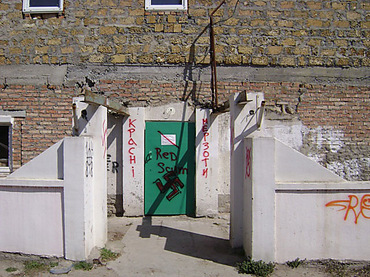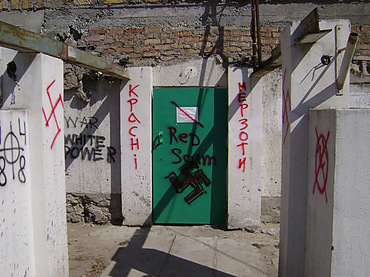 Communists поребовали from the authorities to take immediate, operational measures for detention of criminals and consider that they have to be punished on all severity of the law and morals.
On this fact of vandalism, communists submitted the application to the Ship District Department of Internal Affairs. According to information the press - KPU regional organization services, is conducted by police officers trial.
From "Crime. Is NOT PRESENT": according to photos which published a press - service KPU in the Nikolaev area and you won't tell that in this building there is KPU district committee. The building is more similar to any cellar. Most likely, it is pranks of teenagers, after all in the planned political provocation, having seen this building, it is poorly trusted.