From September 20 to September 30 fighters of special forces "Golden eagle" saw off quickly - preventive working off in the territory of the Nikolaev area, directed on situation stabilization. They patrolled the city, kept a public order, led preventive discussions.
So was not always. Initially tasks of division entered: protection of a public order in places with a difficult criminal situation, at mass actions, emergency situations, fight against organized criminal groups, protection of witnesses. But about 5 years ago elite special forces brought to streets for patrol.
To get on service in "Golden eagle", it is necessary to have the corresponding versatile preparation. To candidates for special forces, even in comparison with other police officers, increased requirements are shown: high morally - strong-willed qualities, good vocational and physical training, medical suitability. Invariable condition remain ability to be guided in extreme situations, and existence of very strong nervous system allowing in any situation to behave.
In the last day working off "Crime. Is NOT PRESENT" patrolled the city together with fighters of "Golden eagle", to be exact, watched work of fighters.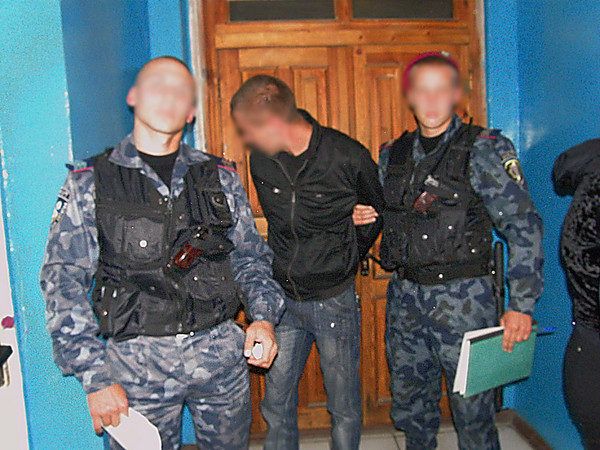 Divorce. To fighters set tasks, give orientations, report on a situation in the city, remind rules of the treatment of citizens. Fighters are loaded into "tablet" and part on patrol places. From special equipment - two gas cylinders (it is worth noticing, the best. "Teren 4M" never brings, and here in general civil to get legendary "Cobra" is very problematic), a rubber bludgeon, the gun. And knowledge of hand-to-hand fight - the most effective and reliable weapon which with you until you are live.
During communication with children it becomes clear that among them there are athletes - both in the past, and in the present: the pleasant young man, an athletic constitution (years of professional trainings), in specialarmies 12 years. Not once participated in peacekeeping missions in Yugoslavia … Such in "Golden eagle" worth its weight in gold.Generally children serve some years, and on long aren't late. There is a lot of reasons - nervous difficult and dangerous work, low level of the social security, a difficult operating schedule and service payment far from that which has to be at such risks. From 100 fighters more than 10 years 10 people serve only.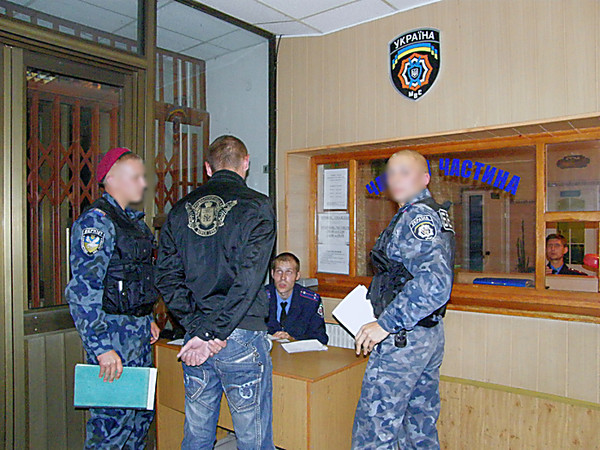 Working off proceeds. 20.00. Fighters report on base from places of locations: "Obstanovochka quiet" - "Accepted", "Everything is quiet, without incident" - "Accepted" …
So proceeds long enough, and we start thinking that today the crime took day off. Fighters come into bars, examine the most dark gates, lead preventive discussions. Without incident.
But in the tenth hour we were "pleased" by pechalnoizvestny in Nikolaev the district of Yalta. During patrol by employees of "Golden eagle" the local of 23 years who plied down the street "unsteady gait was stopped standing" with "grass" "ship". The guy didn't deny that at him at itself drugs, claimed that found them on the street. And about responsibility too I knew, but it didn't stop it.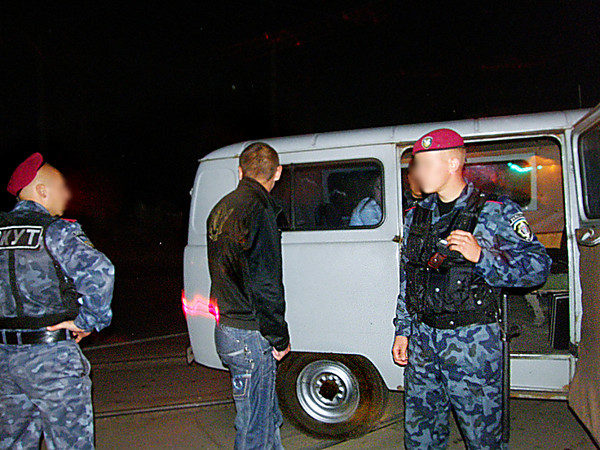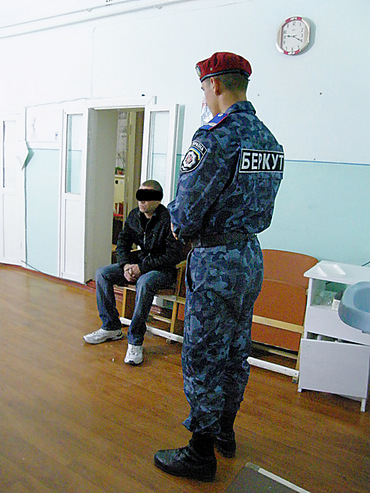 Also began: at first the young man carried on survey to a narcoclinic on Volodarsky St. The young doctor who is already accustomed to the staff of specialarmies and to their "clients" registered arrived, handed over him a tubule in which it is necessary to blow to carry out the analysis on alcoholic intoxication. The guy claimed that drank practically nothing - two - three bottles of beer. But here only is more exact, two or three - I couldn't remember. The analysis showed that the guy took alcohol … Though it showed the first characteristic aroma which the young man extended round himself …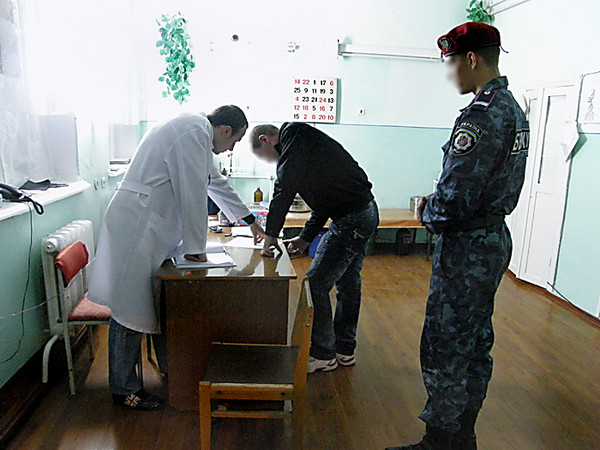 Having received all necessary references, "Golden eagle" set up the young man in the car and carried to regional department. Examining the tablets windows, cases when detainees consciously and independently fight the head in glasses are remembered, cause itself mutilations then to accuse employees of abuse of authority at detention - believe, it not a rarity.
Pictures of acts of independent mutilation can be seen and in regional departments. Employees are afraid of similar manifestations of "masochism" as the evidential base at such claims often works not in favor of ordinary employees, and in favor of "poshes", at each of which is where - that "there" "" at least the major. Therefore to "Floodlights" it is permitted more, than to "bulls" (hello, colleagues).And though is fighting to call difficult gentle and vulnerable, they aren't misanthropes, and they that we and our children weren't afraid to walk the hometown streets serve. Children risk to receive collecting, to be deducted of ranks of armies or in general to pay for "abuse of authority" by the freedom.
Truly, it is necessary to have iron nerves, talking to smoked deranged "body", or to group of such "bodies" moreover and, probably, armed with the sharpenings, open razors or knifes and eventually, communicating with cattle which sells to your children drugs, to be extremely courteous and polite. Terribly, examining such representative of mankind, clapping it on pockets, to run on a needle more than once the used syringe and "to pick up" with what you, risking life, you fight every day … Whether it is possible to be naive in such conditions - trustful, infantile and quiet?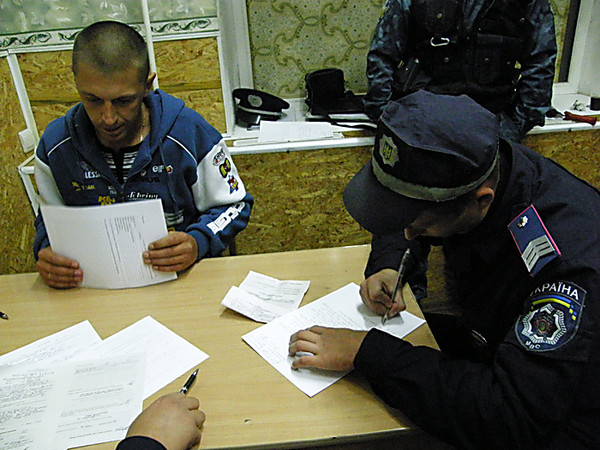 And here, regional department … There already employees patrulno - the point-policeman write the official report about detention of very drunk and very young people. Then mother of one of them comes. And when mother already takes away the child, explaining that it was wrong, I hear the phrase which is dropped by the boy: "If I am not right, I don't know, who in this life then the rights! " … Without comments …
At a table of the person on duty the man advanced in years at whom, most likely, "little squirrel" - it in drunk started arranging uproar sits, for as was detained. The "pleasant" surroundings of regional department casts melancholy.
From "our" Yalta new znakomets withdraw drugs. Witnesses, the inventory, packing of the withdrawn grass for sending to forensic experts … Business in investigators and court is farther. "Golden eagle" performed the most dangerous work.
It is only one cell of a puzzle of labor everyday life of employees of Nikolaev "Golden eagle". And looking at these handsome, strong and courageous guys, it is pleasant to realize that else is to whom to resist to crime. Correctly speak if the help is necessary to the person - he calls militia if the help is necessary to militia - call "Golden eagle".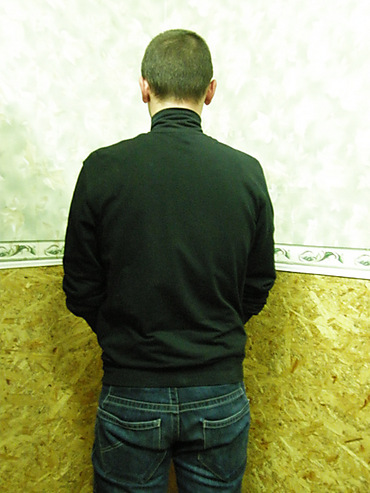 And here Yalta znakomets the example reminds that Nikolaev once had ill fame from - for this parts of the city - the district of Yalta - where lived camps of Roma where drugs were on sale all types and grades almost from a counter where could beat directly on the street because the Gipsy on the Gipsy doesn't cause militia … But raid on Yalta is already a subject of the following publication …