In the past weekend employees the Organized Crime Control Department of Regional Department of the Ministry of Internal Affairs of Ukraine in the Nikolaev area detained members of criminal group who are suspected of extortion.
Several days before, in the Organized Crime Control Department addressed two managers of one of the Kharkov firms who reported that unknown persons selected at them the Volvo car of 1999 of release and demanded from them to repay a nonexistent debt in the sum of 2200 US dollars.
During carrying out the planned special operation, with involvement of fighters of special forces the Organized Crime Control Department "Falcon", on hot, in date of transmission of money five residents of Nikolaev by age from 29 to 46 years were detained.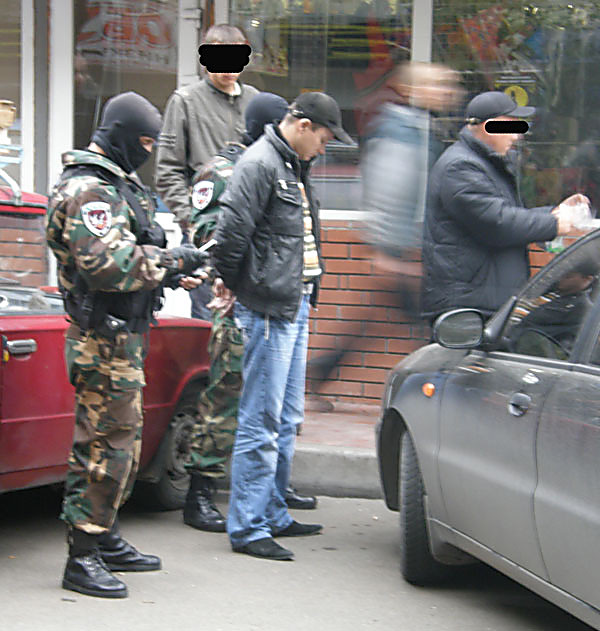 Our correspondent became the casual witness of this detention. The detention was carried out near the Yuliana market on Dzerzhinsky St. and on crossing of streets of Skorokhodov and Dzerzhinsky.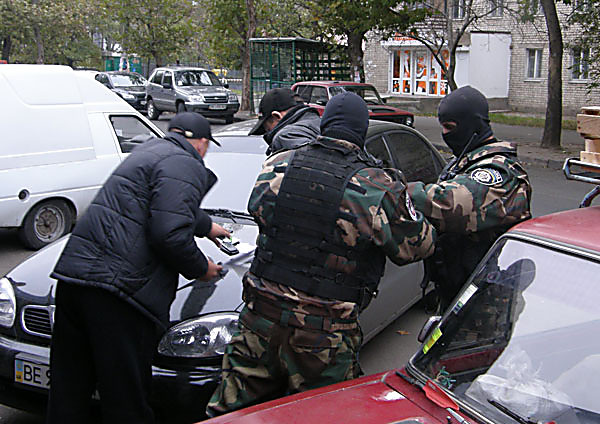 Marked money and the car which racketeers selected at Kharkov citizens were withdrawn from suspects.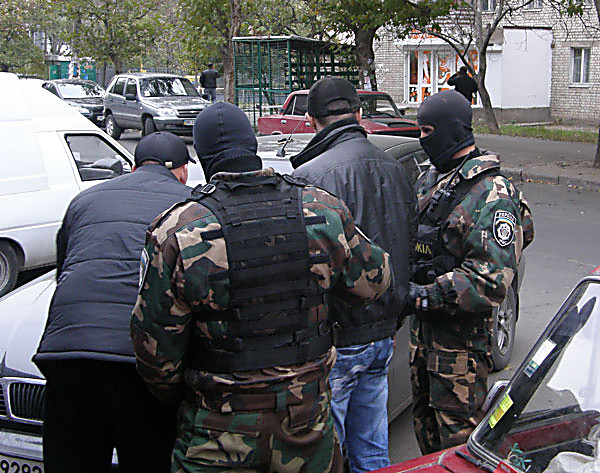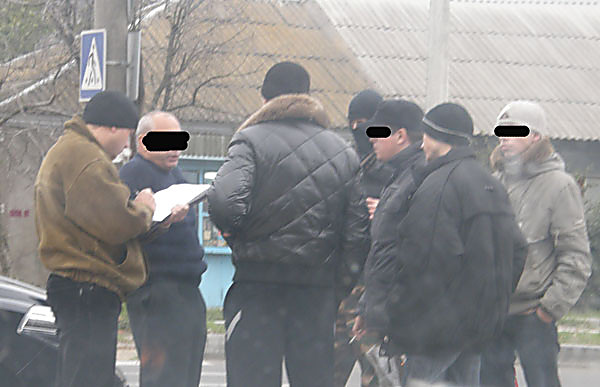 Criminal case according to Art. 189 of UK of Ukraine - "The extortion made by a group of persons" according to which punishment in the form of imprisonment for a period of three till seven years is prescribed is brought.
The court of Leninsky district of the city of Nikolaev concerning racketeers elected a preliminary measure of restraint in the form of detention.
At present participation of other crimes detained to commission, both in the territory of the Nikolaev area, and in the territory of Ukraine is checked.