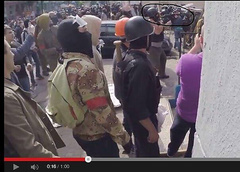 Collisions in Odessa on May 2 is provocation of FSB of Russia.
It on air "the 5th channel" was declared by the interim acting head of AP Sergey Pashinsky, reports a press - service of the president.
"That we saw in Odessa is a provocation of FSB to distract attention from carrying out anti-terrorist operation. They want to show that at us the situation isn't stable, but an example of Odessa set just another - the patience at the people already burst", - Pashinsky noted.
According to him, separatists in Odessa received the weapon from FSB, however "power structures will put today the end once and for all over these provokers".
At the same time Pashinsky declared that in Kiev are possible "to loosen attempts of provokers a situation".
"To destabilize a situation (we have accurate information) they try through the lyumpinizirovanikh of elements which live on the Maidan and tell about the patriotic feelings, to loosen a situation in Kiev", - Pashinsky declared.

"I want to ask our conscious citizens and to stop attempts of these provokers, we rigidly have to react on the territory of all Ukraine to attempt to undermine our state from within", - declared to the acting head of AP.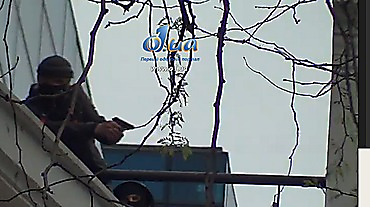 We will remind, earlier сообщлось that h исло died in collisions in Odessa exceeded forty people.